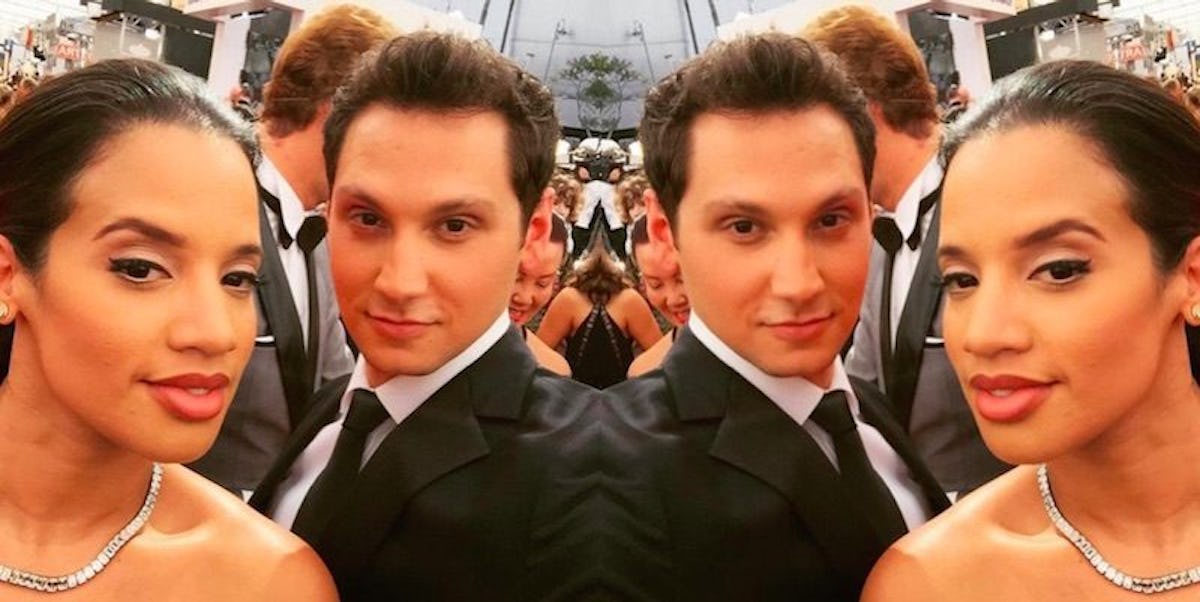 Officer Bennett And Daya From 'OITNB' Reunited At The Emmy Awards
Fans of "Orange Is the New Black" know full well Bennett and Daya are on the rocks, mainly because he's NOT A REAL MAN, WE HATE HIM and HE CAN'T COME BACK.
However, if actors Matt McGorry and Dascha Polanco want to ham it up on the Emmy red carpet for their shippers, then I'm not going to stop them.
McGorry tweeted a picture of himself with Polanco at the ceremony on Sunday.
A lot of fans were really angry about the reunion.
This fan, though, was actually happy to see the two together.
@MattMcGorry @FrankTourage @SheIsDash baes — Proud Gryffindor ♡♛ (@NicoLeeGRo) September 21, 2015
And this Twitter user had reasonable emotional conflict.
@MattMcGorry @SheIsDash you did her so dirty ok I don't know how to feel about this — rana • رنا (@hucklezarryfinn) September 20, 2015
Perhaps this pic will inspire "OITNB" writers to pen an on-screen reunion.
Maybe Bennett was out buying diapers for the new baby, and he just got lost. He could craft a heartfelt apology for being a bad navigator and promise Daya eternal devotion.
I KNOW I SAID HE CAN'T COME BACK, BUT I STILL LOVE THEIR LOVE.
Citations: Matt McGorry & Dascha Polanco Reunite At The Emmys & Make Their 'Orange Is The New Black' Shippers Proud — PHOTO (Bustle)