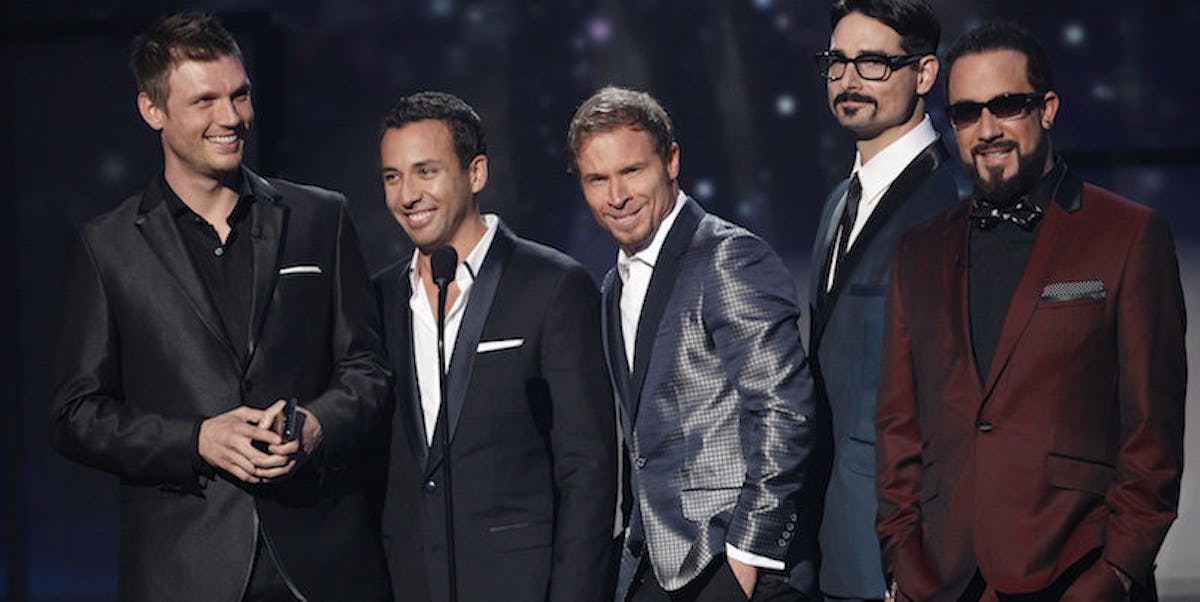 The Backstreet Boys Have Major News For All The '90s Babies Out There
REUTERS/Danny Moloshok
Backstreet's back ALL RIGHT!? (Prepare to hear that iconic lyric in your head with obnoxious frequency for at least 24 hours).
On Friday, former teen heartthrob Nick Carter confirmed the Backstreet Boys are reuniting, nearly 20 years after the release of their first record. Can you hear the shrieks of the excited teenage girls?
According to Carter, the beloved '90s group inked a deal with concert promoter Live Nation for a nine-show residency, similar to Britney Spears' in Vegas. If all goes well, the group may have the opportunity to participate in a long-term residency show. Carter explains:
If [the shows] do really well, then I think that'll open the door and in the future we'll do it. So that's definitely going to happen but we're going to do a trial run first.
All of the band members are on board, and according to singer Kevin Richardson, it's not just the residency that fans have to look forward to: There will be new music and a world tour, too.
He told ET,
We're definitely in the studio recording a brand new album.
Oh, and that world tour? Rumor has it, the Spice Girls will be joining BSB on the road.
So, ladies, break out your mom jeans and dig out those crop tops — it's time to party like it's 1998.
Citations: Nick Carter Confirms Backstreet Boys' Las Vegas Residency, Teases New Album (Entertainment Tonight)