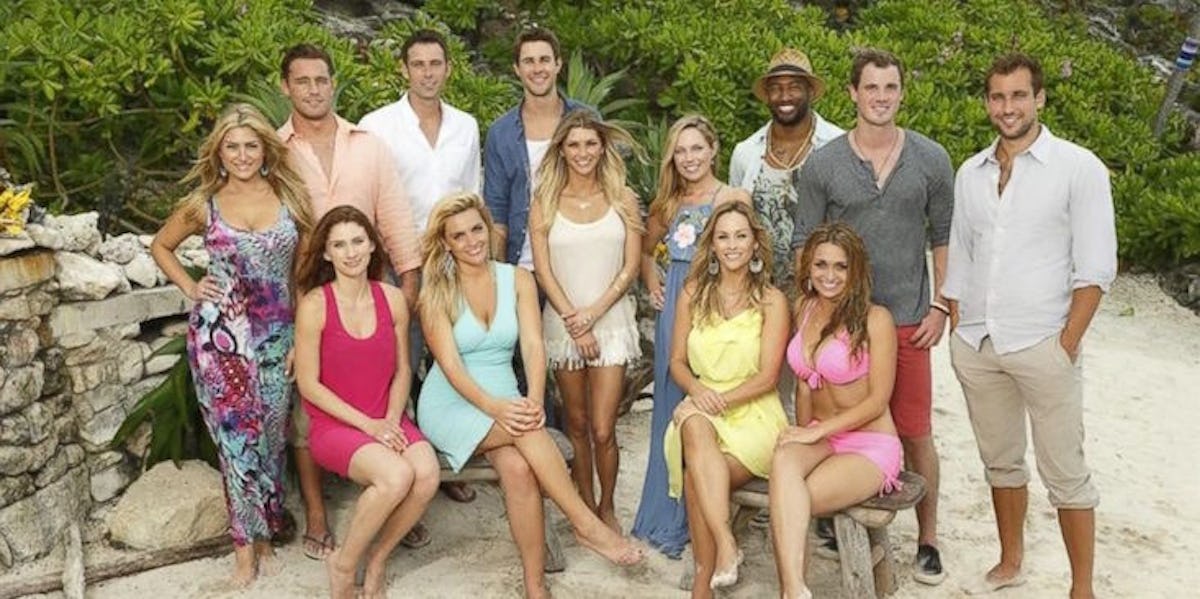 First 'Bachelor In Paradise' Promo Is Here And Fans Aren't Crazy About It
ABC
Well you heard it from ABC, folks: Bachelor in Paradise is officially back, with a premiere date, a cheeky promo, and everything!
A very brief promo during Monday night's episode of the The Bachelorette said,
The sun had almost set. Summer was almost ruined. Paradise was almost lost. Until it wasn't. Monday August 14th, paradise is found. Bachelor in Paradise premieres August 14th on ABC.
These words were spoken over various tweets of fans celebrating that Bachelor in Paradise was back on track, after Warner Bros. briefly shut down production to reportedly investigate allegations of sexual misconduct.
The fan reaction to this marketing strategy from ABC is mixed.  It's been almost a month since Warner Bros. announced the investigation of the show was closed, and that production was resuming.
Warner Bros. wrote in a statement to Elite Daily that no misconduct was found when the tapes were reviewed. The statement read,
As we previously stated, we recently became aware of allegations regarding an incident on the set of Bachelor in Paradise in Mexico. We take all such allegations seriously. The safety, security and well-being of the cast and crew is our number one concern, and we suspended filming so that the allegations could be investigated immediately and thoroughly. Our internal investigation, conducted with the assistance of an outside law firm, has now been completed. Out of respect for the privacy interests of those involved, we do not intend to release the videotape of the incident. We can say, however, that the tape does not support any charge of misconduct by a cast member. Nor does the tape show, contrary to many press reports, that the safety of any cast member was ever in jeopardy. Production on this season of Bachelor in Paradise will be resuming, and we plan to implement certain changes to the show's policies and procedures to enhance and further ensure the safety and security of all participants.
This statement is at odds with allegations from Bachelor in Paradise contestant Corinne Olympios, who released a statement to TMZ stating she was a "victim." Reports claimed that contestant DeMario Jackson took advantage of Corinne when she was unable to give consent.
So you can see why some fans might find it a tad distasteful for ABC to use this whole sensitive ordeal as a way to advertise for the show.
On the other hand, some fans seemed totally fine with the promo.
Oh, ABC. You truly will never change. (Even though you definitely should.)