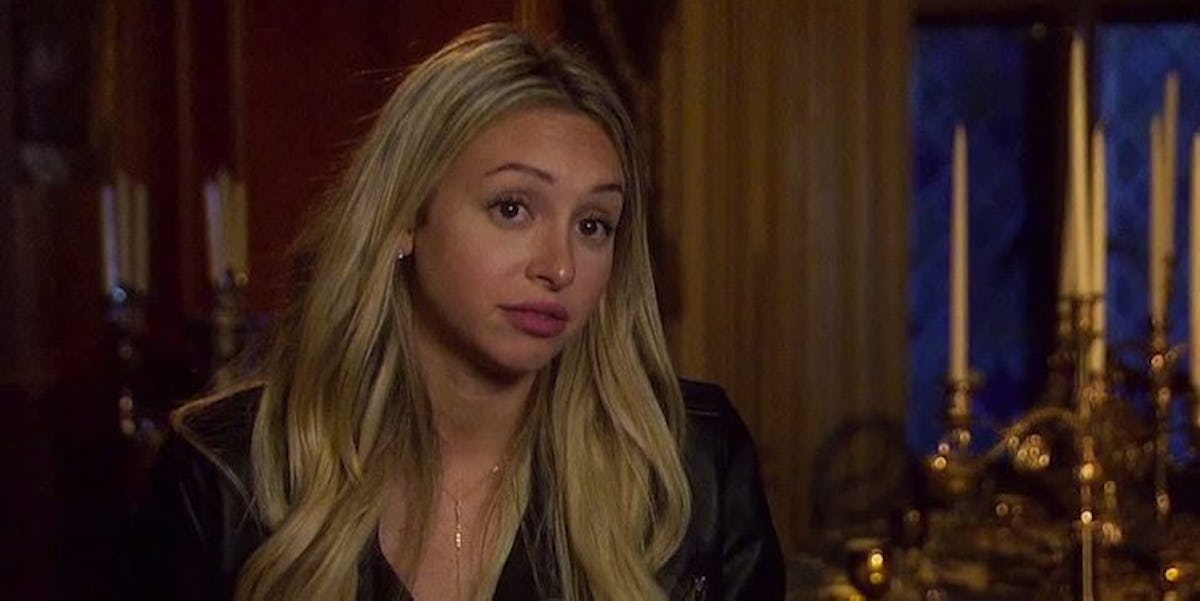 Corinne From 'The Bachelor' Has The Perfect Advice For National Napping Day
ABC
For many, Daylight Saving Time signals the beginning of spring, which should be a reason to get pretty pumped.
However, the beginning of Daylight Saving Time is always rough because our bodies need to adjust to losing an hour of sleep.
Don't worry, though, because "Bachelor" contestant Corinne Olympios, whom some might consider a napping expert, recorded a very important PSA for National Napping Day to help us through the sleep struggle.
In her National Napping Day PSA, the 24-year-old said,
We all get up early and go to work as productive adults. We make phone calls, send emails and attend meetings. Then it creeps into late afternoon and the struggle is real!
I mean, she ain't lying!
That 2:30 pm feeling is comparable to the worst torture on Earth, and I don't care how many cups of coffee you down, no one is immune to the afternoon slump.
As you can see in the video below, Corinne Olympios pleaded with the masses to utilize the power of the nap in order to be the best possible version of themselves.
Speaking on what everyone can do to cope with losing sleep and being stressed at work, the former "Bachelor" contestant said,
You take a nap! National Napping Day encourages you to take some time out for you and reward yourself for all your hard work. Whether you run a multi-million dollar company, are a dental hygienist or a mental health counselor, mid-afternoon naps are an essential part of most cultures and scientifically proven to be good for you.
You can't argue with science, right?
Corinne continued,
Today, if you're tired from Daylight Savings, or just from being your fabulous self, just think, WWCD —What Would Corinne Do?
Honestly, if you're not asking yourself this question at least three times a day, you're really not living life to the fullest.
Corinne, I will nap today.
I think we're all a little blessed on this National Napping Day thanks to Corinne Olympios' powerful PSA.
Citations: The Bachelor's Corinne Olympios Has an Important Message on National Napping Day (E! News)