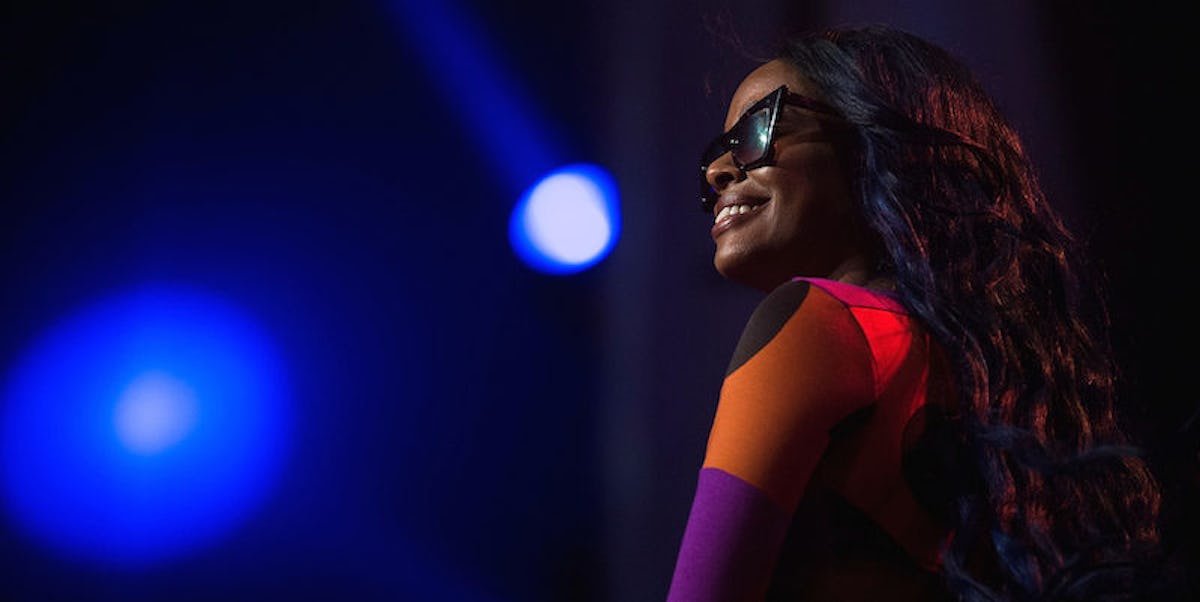 Azealia Banks Called A Flight Attendant A Horrible, Homophobic Name (Video)
Getty Images
Azealia Banks always seems to be in the news, but it's never for her music!
This time, there's a video of the rapper getting heated on a plane, causing a scene and blurting out a homophobic slur.
TMZ obtained footage of Banks getting off a flight from New York to LA, where she reportedly got into it with a man blocking her way out.
According to a witness, he wouldn't move for her, so she ended up spitting in his face and a flight attendant had to step out and try to calm her.
She called the flight attendant a "f*cking faggot" and ran off, apparently dropping her cell phone in the process, and police found her at the baggage claim. She claimed the other passenger hit her in the face. She reportedly said,
I don't tolerate bitchassness and I don't tolerate men putting their hands on me.
The passenger decided not to press any charges. But, that's not the first time Banks used that particular offensive slur.
In fact, she's defended her use of the word "faggot," saying she uses it in a feminist way. But yeah, she's definitely wildin' for that.
Citations: Azealia Banks Ballistic On Delta Calls Flight Attendant 'F***ing F***ot' Read more: http://www.tmz.com/2015/09/22/azealia-banks-flight-homophobic-slur-delta-video/#ixzz3mUsRyoY4 (TMZ)