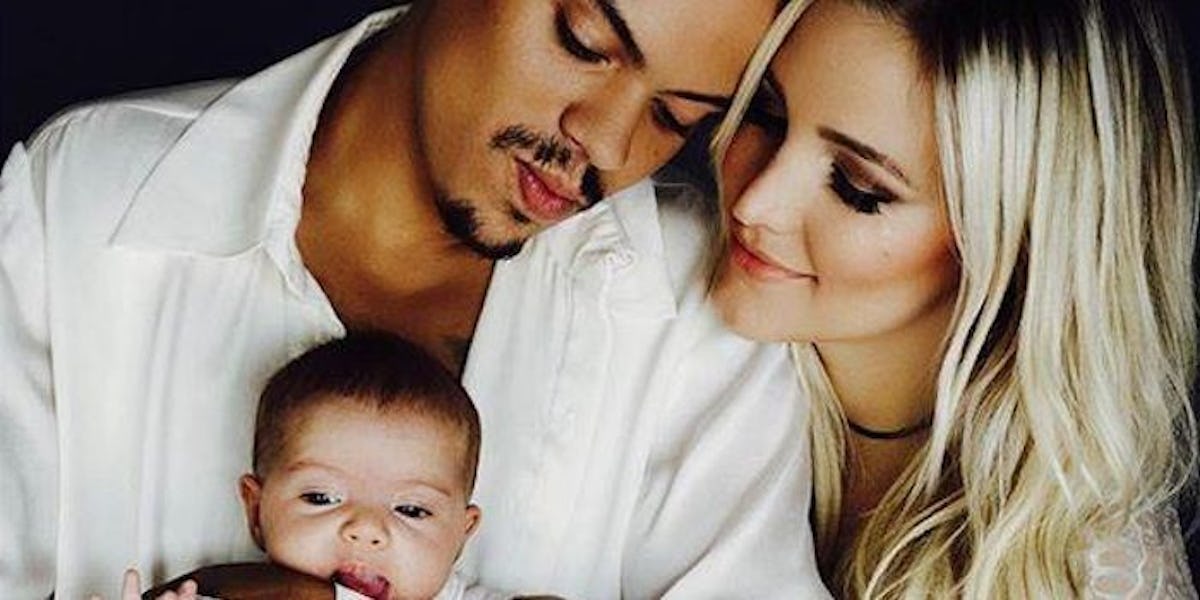 Ashlee Simpson And Her Hubby Share First Pic Of Their Adorable Daughter
On Thursday, Ashlee Simpson Ross decided to share one of the pieces… pieces… pieces of her (sorry).
New parents Ashlee Simpson Ross and Evan Ross each shared a picture of their newborn daughter, Jagger Snow Ross, on Instagram and Facebook.
Simpson Ross captioned the photo,
Jagger Snow Ross !! We love her so much!!! She is beyond everything!!! I have the best baby daddy @realevanross In the world. Love you
Jagger Snow may be the first child for the couple, but she already has plenty of friends in her half sibling and cousins.
In an interview with Yahoo! in February, Simpson Ross gushed about what a great big brother her son, Bronx, whom she welcomed with ex Pete Wentz, would make for the new baby.
She reportedly said,
He's already a great big brother to his brother, Saint [Wentz's son with girlfriend Meagan Camper], so he will be a great big brother, and he's a great cousin to [Jessica's kids] Maxwell and Ace, so he's good with the kids. He shares and he shows them how to do things, so it's wonderful.
The Simpson-Ross-Wentz-Johnson clan is essentially becoming a beautiful baby factory.
Citations: Ashlee Simpson and Evan Ross Share First Photo of Baby Girl Jagger (Yahoo!)