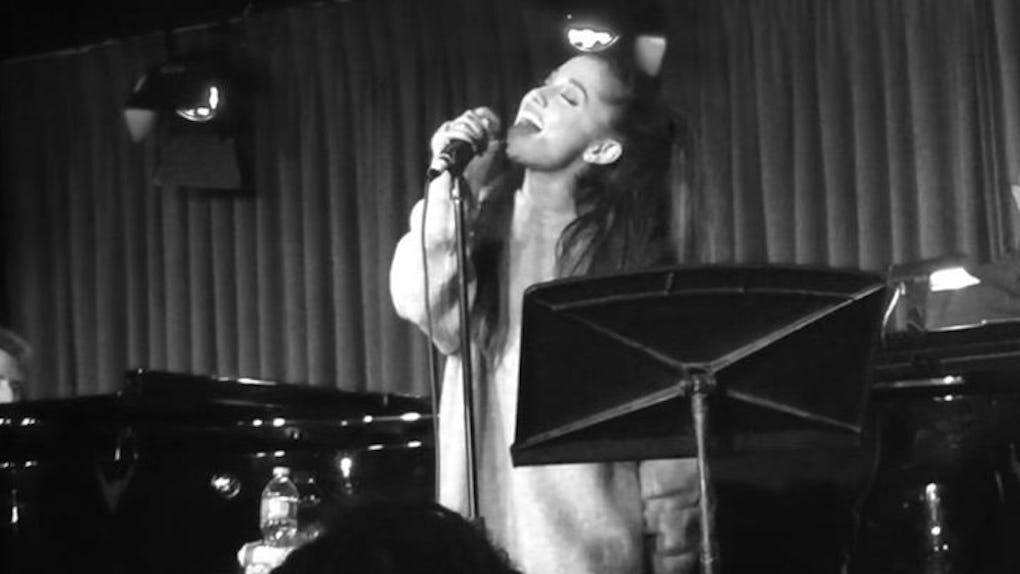 YouTube
Ariana Grande Singing Broadway Songs Will Give You Serious Chills (Video)
Little known fact: Ariana Grande, international pop star, got her start on Broadway.
OK, maybe that's not a little-known fact, but how many people can actually say they've seen Ari perform Broadway songs? Not many, we'd guess. Until now.
Grande's older brother Frankie shared this video on YouTube Tuesday, showing his sister Ariana performing songs from Jason Robert Brown's musical "13," which she performed in back in 2008.
The video was filmed during a surprise performance in Los Angeles on Monday and demonstrates Grande's impressive vocal range. Seriously, you've never heard her like this before.
Check out the star's intimate 13-minute performance up top.
Citations: Watch Ariana Grande Belt Out Some Broadway Tunes in Surprise Performance (Cosmopolitan)