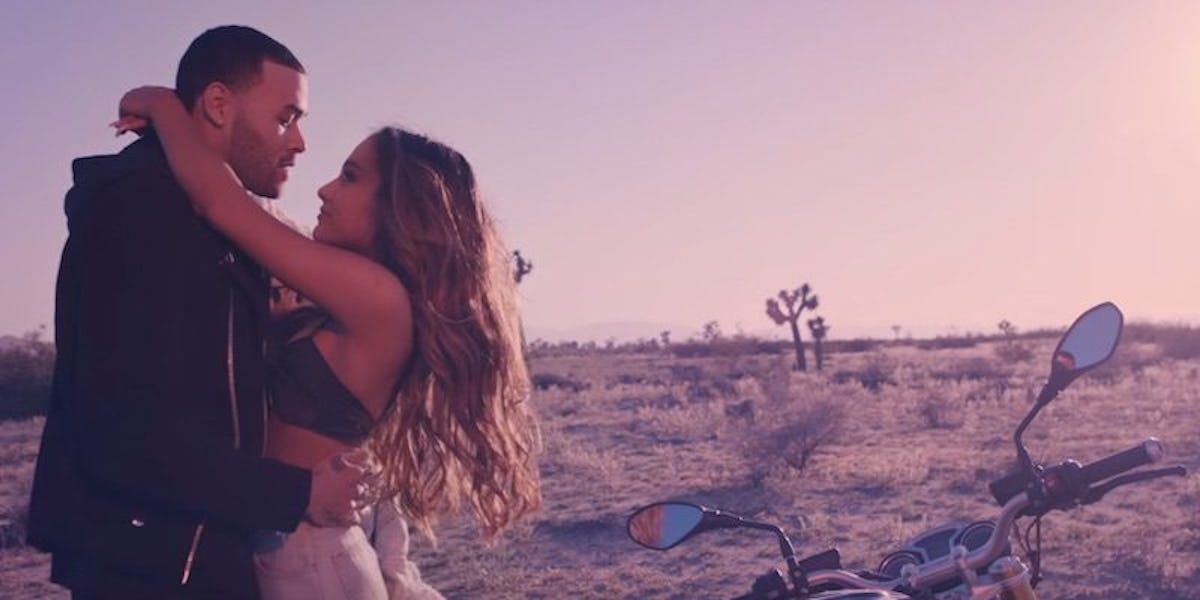 This Is The Super Hot Bodyguard From Ariana Grande's New Music Video
YouTube
VERY WHITNEY OF YOU, GIRL.
In the video for her new single, "Into You," Ariana Grande channels the late Ms. Houston with some singer-on-bodyguard lovin'. The track is the second single from her third studio album, Dangerous Woman, which was released on May 20.
The plot line of the music video -- superstar leading lady falls in forbidden love with her bodyguard behind the back of her superstar boyfriend who low-key sucks ass -- is steamy as holy F, and the romantic lead, played by Don Benjamin, is so hot he pretty much burned the eyeballs right out of my head.
I. Ain't. Even. Mad. Though.
Don Benjamin, Ariana Grande's secret lover in the video, looks like the love child of Lenny Kravitz and an actual slice of scrumptious cake I wish I'd just eaten.
Diehard fans of "America's Next Top Model" may recognize DB from cycle 20 or, more likely, from their dreams.
Guys, seriously. Don Benjamin is a professional.
He doesn't exist purely for the benefit of all our objectifying eyes.
Like…
Just…
…OK!?
Oof.