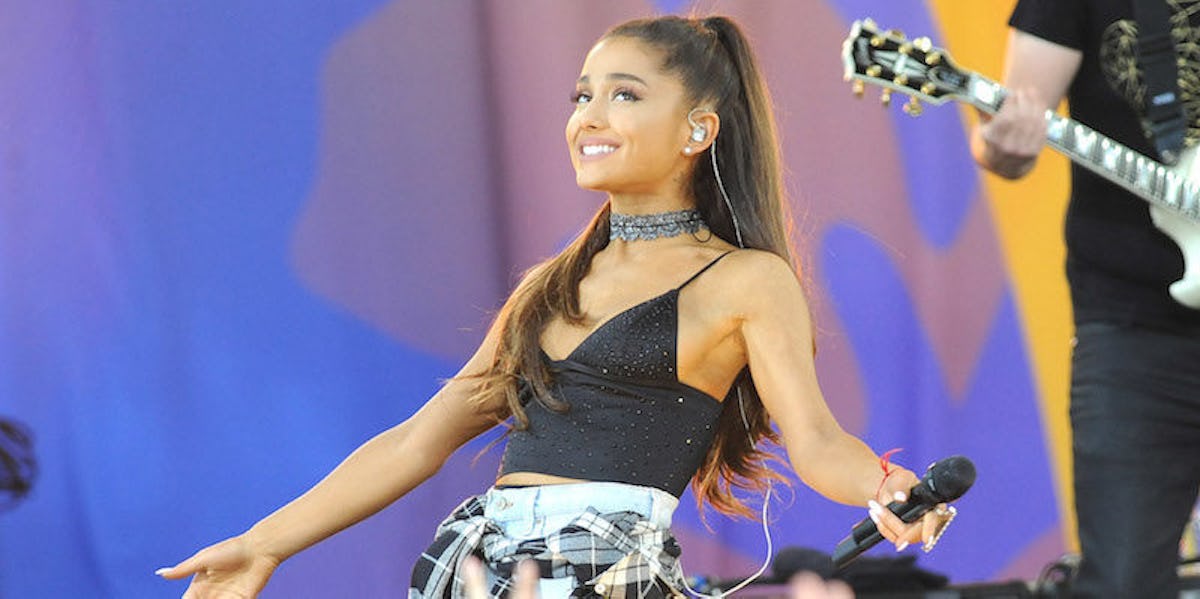 Ariana Grande Took The Most Epic Fall On The BBMAs Red Carpet
REX/Shutterstock
Tonight, the Billboard Music Awards took place, and all of your favorite musical artists -- Rihanna, Justin Bieber, Ariana Grande, Kesha -- made their ways to Billboard's magenta carpet to show off their gorgeous looks and prepare for the show.
When pop superstar Ariana Grande arrived, she, naturally, made quite the scene. However, it wasn't just because she wore a beautiful, blue-patterned gown.
Ariana Grande arriving on the red carpet #ArianaOnBBMAspic.twitter.com/UfvkwOjlRH — Ariana Grande Update (@Arianastourdate) May 22, 2016
No, no, no. While that dress is undeniably a sight to see, Ariana made heads turn for this epic fall she had on her way to an on-carpet interview.
Her noises are so adorable, I'm crying. Poor, Ariana. It really is so hard to walk in heels. I feel your pain.
I'd like to say Ariana is just like all of us, but her amazing recovery is nothing I could ever pull off at the end. DID YOU SEE HER HAIR FLIP?!
Like, oh, no big deal. She just took a horrible tumble in front of millions of people on live TV, but she still comes up from it looking like a straight diva.
Slay, Ariana, slay.
Citations: Daily Mail