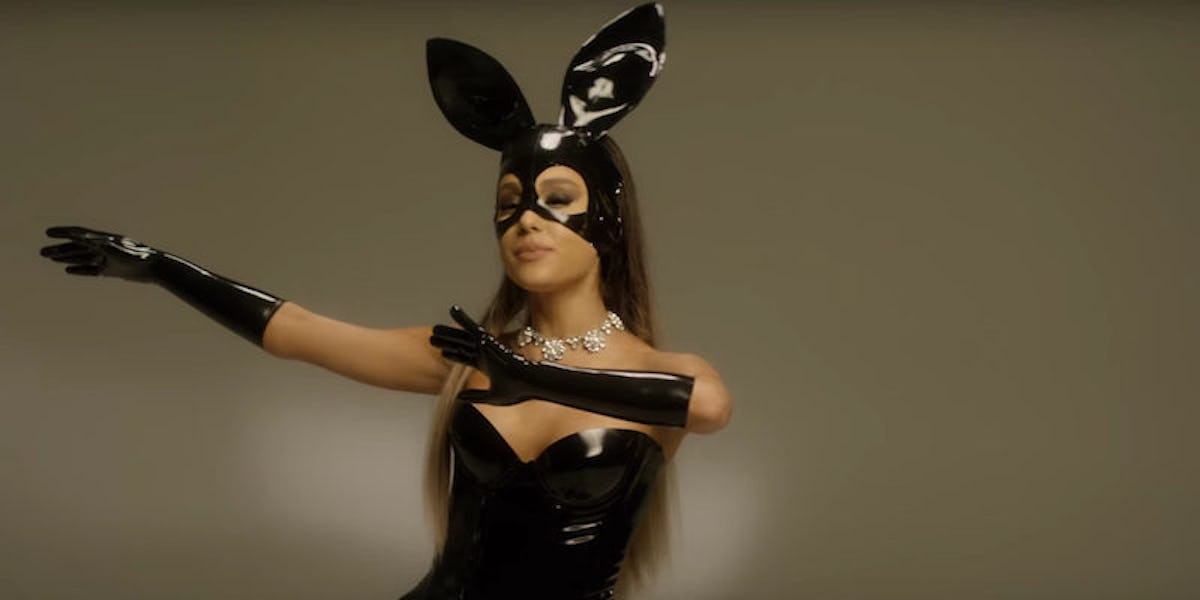 Ariana Grande Singing 'Dangerous Woman' A Cappella Is Insanely Beautiful
YouTube
In anticipation of her new album scheduled to be released May 20, Ariana Grande belted out "Dangerous Woman" a cappella style in a YouTube video that is sure to make you feel things.
Singing in a skintight, black latex bunny suit, she kind of looks like what would happen if Jessica Rabbit and Batman had a baby (which would be kind of awesome?).
Missing the guitar-heavy instrumentals of the original hit single, this version is somehow both raw and refined.
Watch the video for yourself above, and keep an ear out for more hit singles coming your way soon.
Don't have the time for a four-minute ballad? Then we've got just the guy for you. 
Citations: Watch Ariana Grande Sing 'Dangerous Woman' A Cappella (Rolling Stone)