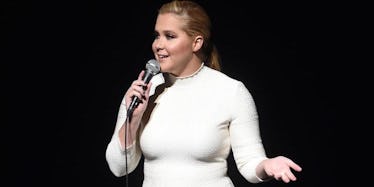 Amy Schumer And Her Boyfriend Gave Us All The Valentine's Day Goals
Getty Images
If you're single and mad about it, now's the time to look away.
On Sunday, Amy Schumer and her boyfriend, Ben Hanisch, each posted separate tributes to one another on Instagram in honor of Valentine's Day.
Each photo shows the pair together, simply captioned with the word "Valentine."
It's subtle, but low-key the cutest declaration of love I've seen all day long.
Here's Amy's post:
And here's Ben's:
Can we get an "awww" for this adorable couple?