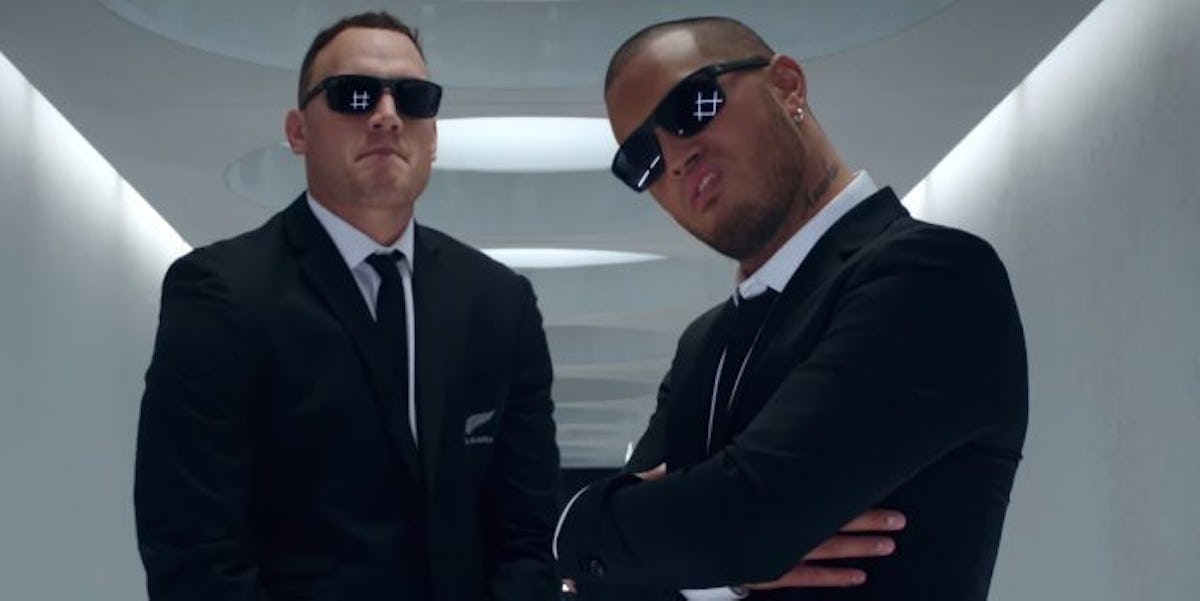 This 'Men In Black' Flight Safety Video Is Bizarre But So Very Spot On
Well, this is different.
In an effort to, I assume, efficiently capture its customers' attentions, Air New Zealand tried out something new for its latest in-flight safety video: a "Men in Black"-inspired music video.
The five-minute clip, created in partnership with Sony Pictures, details all the important elements of flight safety through a catchy, albeit bizarre, song and dance performed by Stan Walker, Rip Torn and a handful of rugby stars (New Zealand is big on rugby).
It's strange, to say the least, but I'd imagine it's also effective. Nobody pays attention to regular flight safety videos, but this one may just be goofy enough to work.
Check out the video above.