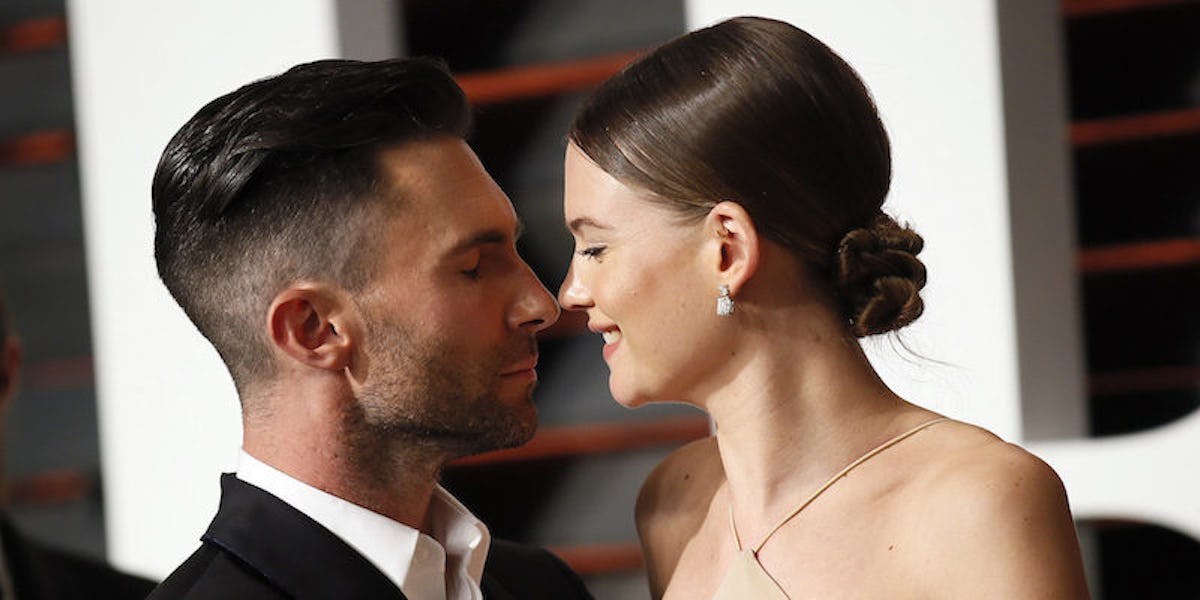 Adam Levine Shows Off His Wife's Baby Bump In An Adorable Instagram Post
Reuters/Danny Moloshok
Adam Levine confirmed two things on Sunday: He's going to be a father, and he loves the LA Lakers almost as much as he loves his wife and unborn child.
The 37-year-old Maroon 5 singer posted an Instagram photo of his wife, Behati Prinsloo, lounging in the sun, showing off her slight baby bump.
In the post, Adam wrote,
My two favorite laker fans.
Adam and Behati Prinsloo, who is 26 and a Victoria's Secret model, have been married since July 2014. This is their first child. Rumors of Behati's pregnancy floated around in March, but now, we know this thing is for reals.
Behati also shared an illustration on her Instagram celebrating the news.
In addition to being the lead singer of Maroon 5, Adam Levine is currently a coach on "The Voice." No word yet on whether or not he will take paternity leave for next season now that he's going to be a father.
So, we already know this baby will be a Lakers fan, but will he or she have the moves like Jagger?