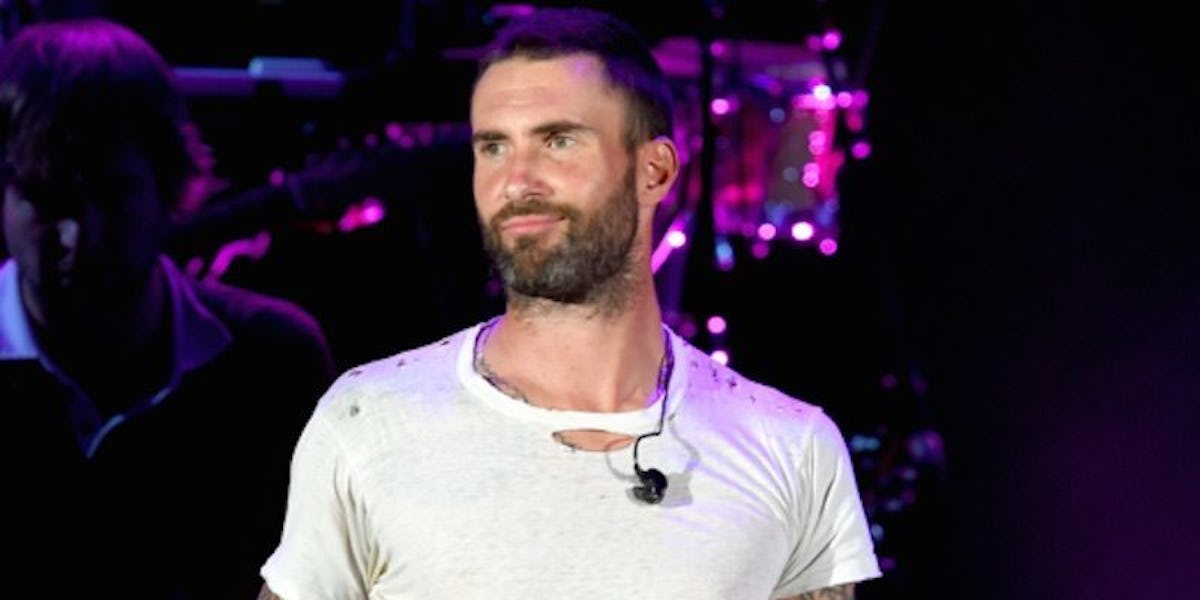 Adam Levine Spent His 37th Birthday Doing The Saddest Thing Ever
Getty Images
Heyyy buddy… you OK?
Adam Levine reportedly spent his 37th birthday alone in bed eating cake and considered it his "best" birthday. No, seriously.
The Maroon 5 frontman shared a photo on Instagram of a half-eaten birthday cake and one fork.
The caption read,
For my birthday yesterday I sat in bed all day with the shades drawn eating this cake completely alone. It might have been the best birthday I've ever had. I took time to reflect on so much and had a moment to genuinely appreciate the life that I have and the incredible people I have in it. I highly recommend taking at least one birthday in your life and keeping it to yourself. It f*ckin RULED. And that cake was GOOD.
Levine certainly has some major life changes to reflect on. His wife, Victoria's Secret model Behati Prinsloo, is three months pregnant with the couple's first child, Entertainment Tonight reports.
Prinsloo posted a photo in honor of "the love of [her] life," along with "#besthusband."
By the time he turns 38, Levine will have already received the best birthday present of all time: a child.
Citations: Adam Levine Tells Fans He Ate Cake Alone on His Birthday, Says It Might Have Been 'the Best' One Ever (Entertainment Tonight)