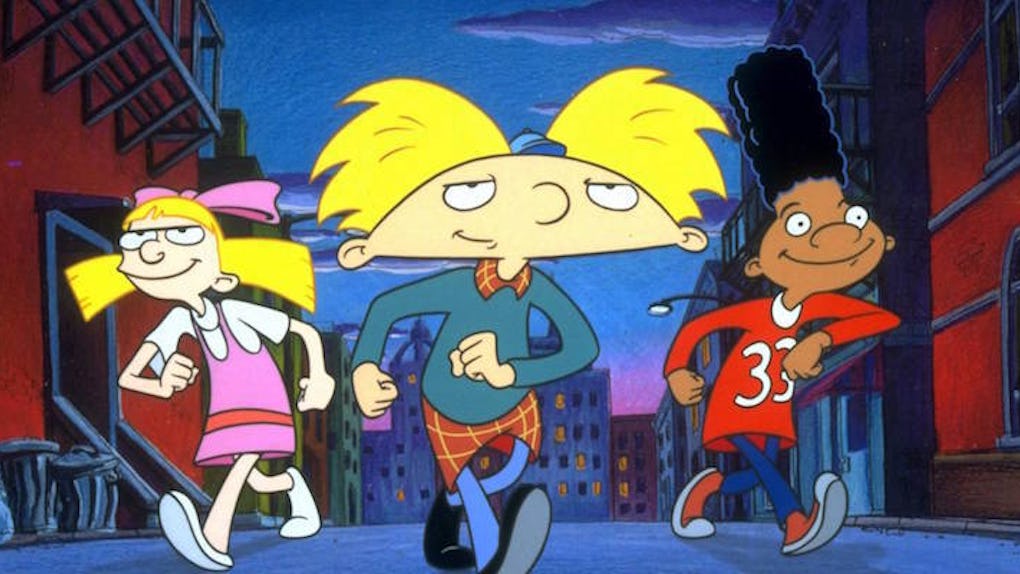 Paramount Domestic Television
You'll Never Guess The Actor Who Will Play Arnold In 'Hey Arnold' Movie
Here's some good news to brighten up your Monday. "Hey Arnold" the movie is definitely, absolutely, 100 percent happening and now we know which actors will be starring in it.
According to Complex, the cast of the made-for-TV movie will be basically the same as the cast for the show. That means you'll be hearing 19 of the original voice actors from the series, including Francesca Marie Smith as Helga, Anndi McAfee as Phoebe, Justin Shenkarow as Harold, Olivia Hack as Rhonda, Nika Futterman as Olga, Dan Butler as Mr. Simmons, Dan Castellaneta as Grandpa and Tress MacNeille as Grandma -- among others.
The biggest (or rather only) surprise choice? Arnold won't be voiced by Lane Toran, the Insta-hunk who originally played the lovable football head. Apparently, he's aged out of the role, so instead Mason Vale Cotton -- one of the many boys who played Bobby Draper on "Mad Men" -- will be taking over the job of Arnold. Luckily, our super hot buddy Toran will have another part in the highly anticipated movie.
Nickelodeon also announced Monday that the movie officially has a name: "Hey Arnold!: The Jungle Movie." We're not totally sure if that means Arnold and the crew will be heading to the rainforest or if they're referring to the concrete jungle. The network didn't give many details, though they did say this:
The Jungle Movie will feature a storyline that picks up from where the original series ended in 2004 and will resolve unanswered questions and plot lines -- including Arnold finally getting answers about the whereabouts of his missing parents.
Whatever the case, it's sure to be dope.
Citations: Nickelodeon Reveals 'Hey Arnold' Movie Name, Cast, and Plot Details (Complex)