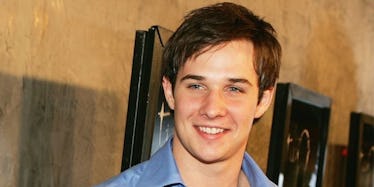 The Guy From 'Smart House' Is All Grown Up And He's Super Hot Now
Getty Images
You remember watching Ben Cooper and his two friends break out a casual choreographed routine in "Smart House," and you might have even danced along back in the day. But, where did those smooth moves go? Where is actor Ryan Merriman now?
He's on Instagram with everyone else, duh.
The 32-year-old is now a gorgeous adult.
He still has time for fans.
And throws it back to the good ol' Disney Channel days.
From 2010 to 2014, we enjoyed Merriman's dark side as Ian Thomas on "Pretty Little Liars," and later this year, he'll appear in the new series "Confessions of a Hollywood Bartender."
Keep an eye out for your middle school celeb crush because he's here to stay.