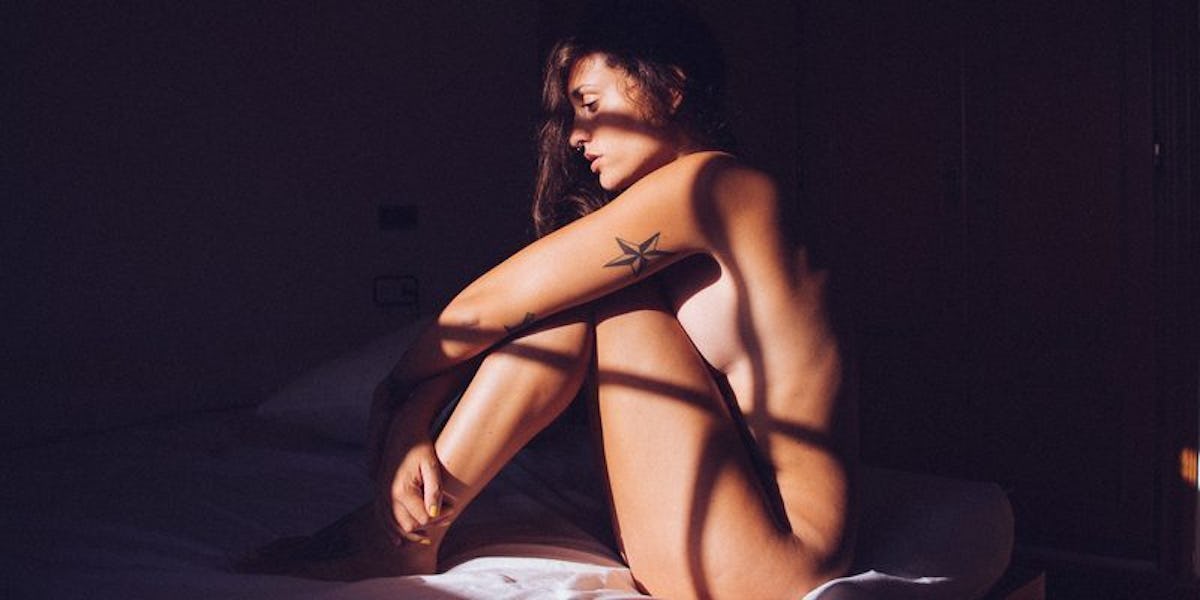 Apparently Women Are 'Promiscuous' If They Sleep With This Many People
Ready for a little Thursday afternoon adventure?! We are going to TRAVEL IN TIME. Yes, that's right, literally I am going to take you back in time. You ready? OK, here we go.
A new study has sought to find out how many sexual partners a person needs before being deemed "promiscuous" because apparently it's the year 1850 and that's still a thing.
The study, conducted by SuperDrug Online Doctor, surveyed over 2,000 people in the United States and Europe to get down to the bottom of this not at all novel subject matter.
Here are some of their findings.
If you don't want to be a GIANT PRUDE but also don't want to be a DIRTY SLUT, sleep with around seven people.
That is if you are in the United States. If you're in France, you can live it up and throw an extra three lucky fellas into the mix. OOH, but watch out if you're in The Netherlands. Try to keep it more around six there, OK!? Just looking out for ya.
If you are a woman, DO NOT HAVE SEX WITH MORE THAN 13 PEOPLE OR YOU ARE A DIRTY GROSS PROMISCUOUS SLUT.
Yep, that's right, ladies. You hit that unlucky number 14 and you go from being a whole, normal, perfectly datable human being to a promiscuous woman. Yes, A PROMISCUOUS WOMAN. Like the kind of hussy your grandma used to warn you about! That could be you!
If you're a guy, don't worry. You can still bang up to 15.2 (not sure where you're going to find this .2 woman, maybe just get a blowjob from a really, really small girl?) girls and be OK in a potential partner's book.
This is all super important because there's, like, a 30 percent chance of you getting dumped for being a PROMISCUOUS WHORE.
AAAAAAAAAAAHHHHHHHHHHHHHH!!!!!! WHAT ARE YOU GOING TO DO?!!?!?
Maybe don't date guys who are super into archaic social norms but, I dunno, up to you.
Citations: What's Your Number? (SuperDrug Online Doctor)