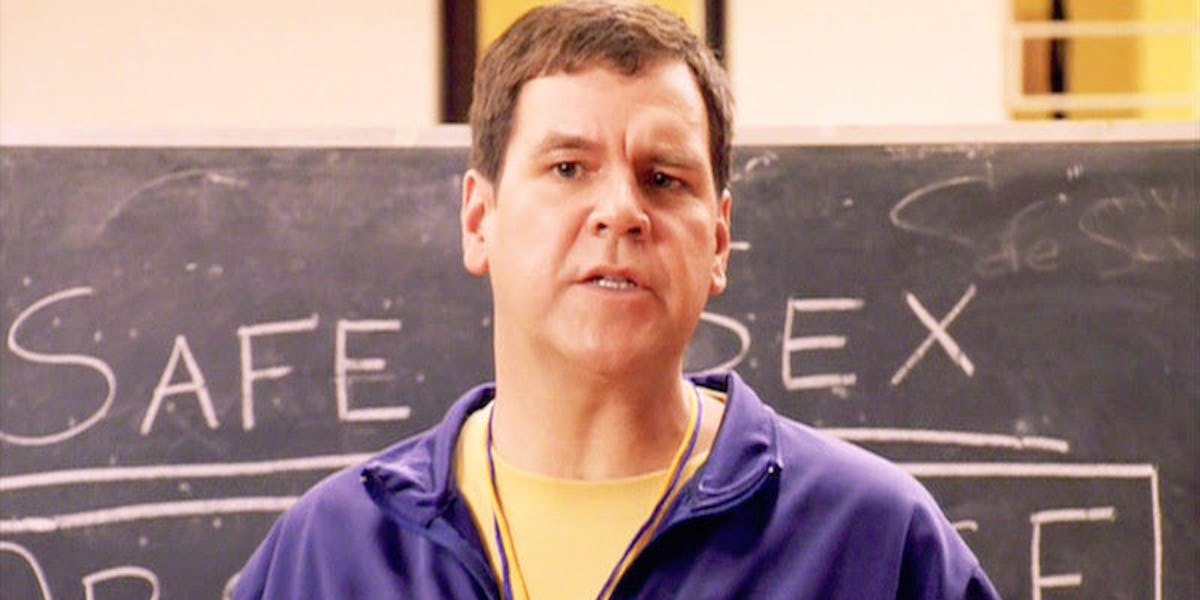 Can We All Stop Pretending A Woman's Vagina Stretches From Sex?
Paramount Pictures
So I'm sure that we've all seen that not-so-nice mom's tweet regarding Taylor Swift's vagina by now. In case the rock you're living under didn't give you enough Wi-Fi to see the post when it first came out, here's a little recap:
The reason I preach #Christianity. My daughters represent the right. Taylor Swift's vagina represents the left. pic.twitter.com/4blQ5FrTJo — Jennifer Mayers (@southern_mayers) June 16, 2016
Basically, this woman, Jennifer Mayers, is explaining why she chooses to be Christian by using ham sandwiches as models to compare her daughter's vagina to that of Taylor Swift. Taylor Swift's is double stuffed with meat (also it has some protruding out of the sides which makes me think she's saying Taylor's vagina is also... flappy?) while her daughter's just has one piece of meat neatly tucked into the bread. And you thought your mom was embarrassing.
Anyway, the post was obviously very mean. And, as someone who grew up going to Catholic school, I'm going to go ahead and call it un-Christian. It's just not very nice to make fun of someone's vagina on the internet. And something about making out a ham sandwich to resemble your daughter's vagina seems unsavory to me as well.
But that's not even what I'm going to focus on here. There are plenty of articles detailing how mean and full of slut-shaming the tweet was. Read those.
I'm here to talk about the entire premise of what she's saying is total and utter bullshit. IT DOES NOT MATTER HOW MUCH SEX YOU HAVE OR DON'T HAVE; YOUR VAGINA IS HIGHLY ELASTIC, IT WILL STRETCH TO FIT WHAT IT NEEDS TO AND CONSTRICT BACK TO ITS ORIGINAL SIZE WHEN YOU'RE DONE.
Don't believe me? Read this or this or this or this or this or this or this or this. Or call your gynecologist. Or your sex ed teacher. Or that one cousin who's pre-med. Or any human being with half a brain.
Citations: Sex Question Friday: Do Women Become "Loose" If They Have A Lot Of Sex? (Sex & Psychology By: Dr. Justin Lehmiller), How Many of These Vagina Urban Myths Do You Believe? (Men's Health), The 6 biggest lies you've been told about vaginas (The Daily Dot), The Rare Truth About "Tight" And "Loose" Women (Psychology Today), The Truth Behind 'Vaginal Tightness' (attn), Does Your Vagina Become Tighter If You Have Less Sex? (Women's Health), Everything You Need to Know About Your Vagina (Cosmopolitan), The Science Of Your Vagina: Why Females Don't Get "Looser" After Sex (The Apricity)