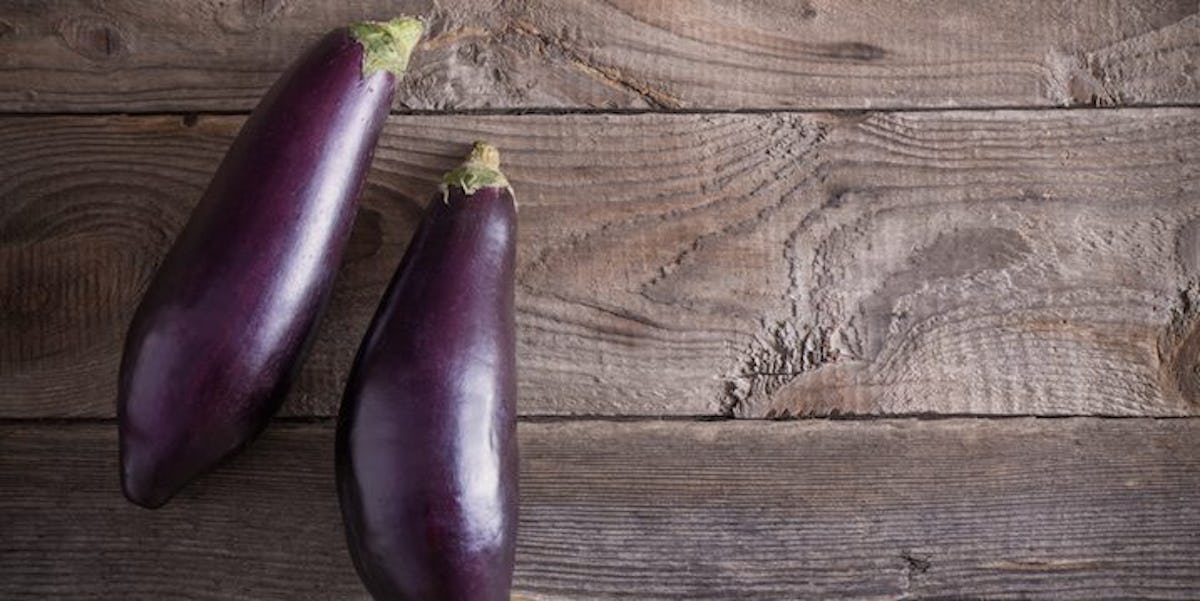 Man Broke Penis During 'Passionate' Sex And Now Has An 'Eggplant Deformity'
Shutterstock
A man from China learned the hard way that rough sex just isn't for everybody after breaking his penis while doing the deed.
Yes, please cringe because that had to hurt.
42-year-old Mr Dai was in the midst of some hot and heavy intercourse with his wife, when all of a sudden, things went terribly wrong.
During his passionate love making session, Dai heard a snapping noise only to realize it didn't come from outside. It came from his dong.
He was then taken to a hospital immediately to seek medical attention, hoping his penis wouldn't be unusable for the foreseeable future.
Doctors treated Dai at Guangxi Minzu Hospital in the middle of the night, when they deemed his penis to have a type of "eggplant deformity." (Think of it like the popular eggplant emoji, but more disgusting and a LOT more painful.)
Apparently, it was the odd resulting shape of his penis, along with all the swelling and internal blood that gave way to the "eggplant" nickname.
It turns out Dai fractured his poor penis with all the aggressive sex, resulting in a tear to the corpora cavernosa, a "sponge-like erectile tissue."
The corpora cavernosa runs inside the penis, allowing blood to flow to a man's dong when he's aroused and causing his penis to become rock hard.
According to NHS, just because there are no bones in your dick, doesn't mean it's invincible. Rough sex can cause the tissue to rip and blood to explode within the penis. This is what leads to the swelling and immense amount of pain.
According to People's Daily Online, the physicians on deck that night performed surgery on Dai's penis, and fortunately, they were able to repair it.
The doctors at Guangxi Minzu Hospital commented on Dai's unfortunate accident, saying that men aged 20 to 40 tend to fracture their penis more often than you think due to some rather spirited sexual interaction.
But fractured penises also have potential to lead to erectile dysfunction, so it's good Dai got himself to a hospital when he did.
It's all fun and games until someone shatters their dick.
Citations: Man, 42, breaks his penis while having 'passionate' sex with his wife and has to be rushed to hospital (MailOnline)