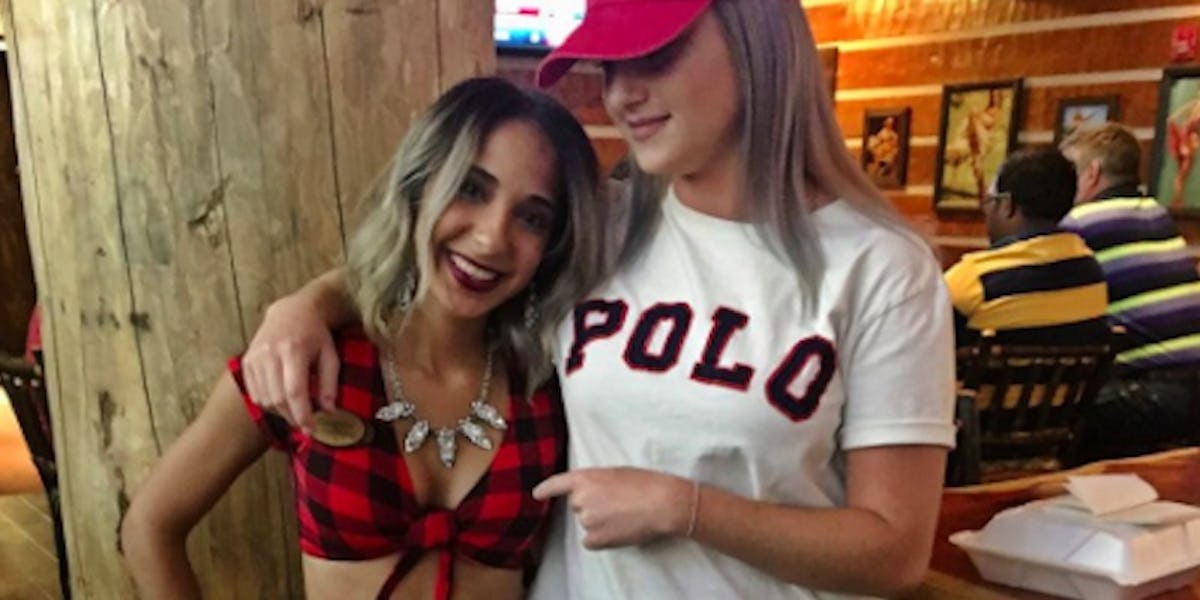 This Girl Kept A Journal About Her Crush And Used It To Ask Her Out
Instagram @hiitaylorblake
Kittens, I feel your pain. It's been a very bizarre couple of days with the haphazard election, the devastating heaps of violence in the world and the incessant girl-on-girl bullying from celebrities.
BUT DON'T WORRY. Yours truly is here and she's queer, and today she's going to light up your dark day by bestowing you with a gorgeous lesbian love story. One for the ages (gay-ges?).
So, grab that chic, cashmere, rainbow, blanket out of your winter drawer, wrap it around your frail body and ~cuddle~ up. I'm going to tell you a true life tale that will make you feel so wonderfully cozy inside, proverbial gay butterflies will fly out of the high homo heavens and land right on your gay (as in HAPPY) little heart.
This is Taylor Blake, a 23-year-old gorgeous girl creature from Indiantown, Florida.
This past January (the season of LOVE), she began to flirt with this gorgeous girl creature on a dating app (I don't know, but I'm guessing Tinder? Or am I just projecting because I met someone cool on Tinder? I'm probably projecting.).
Now, this is Josie Paine, whom Taylor met on the dating app. Josie is a beautiful brunette, she's 19 and she's from JUPITER (Florida).
We lesbians are complex entities, often wildly confused about our rich well of emotions. So, naturally, our girl Taylor decided to take to the ~arts~ to make sure her feelings about Josie were, well, real.
Taylor told Buzzfeed:
Writing has always been a passion of mine, so I decided I would let my writing tell me whether or not she was the person I should be with.
So, the babe wrote. She wrote poetic entries in a journal expressing how she felt about her stunning crush. Until finally, she asked Josie out, telling her to fill in the rest of the pages with HER perspective.
Josie then used the journal to write Taylor sweet messages while she was away in California. And they documented the whole thing on social media to give the rest of us lonely gays hope for the future.
Oh, girls! This story shows that a) true love CAN happen from a dating app (so, hop on the Tinder train, kittens) and b) true love CAN exist in this cruel, cold, disconnected world. So, there.
Queer love story of the day, babes.