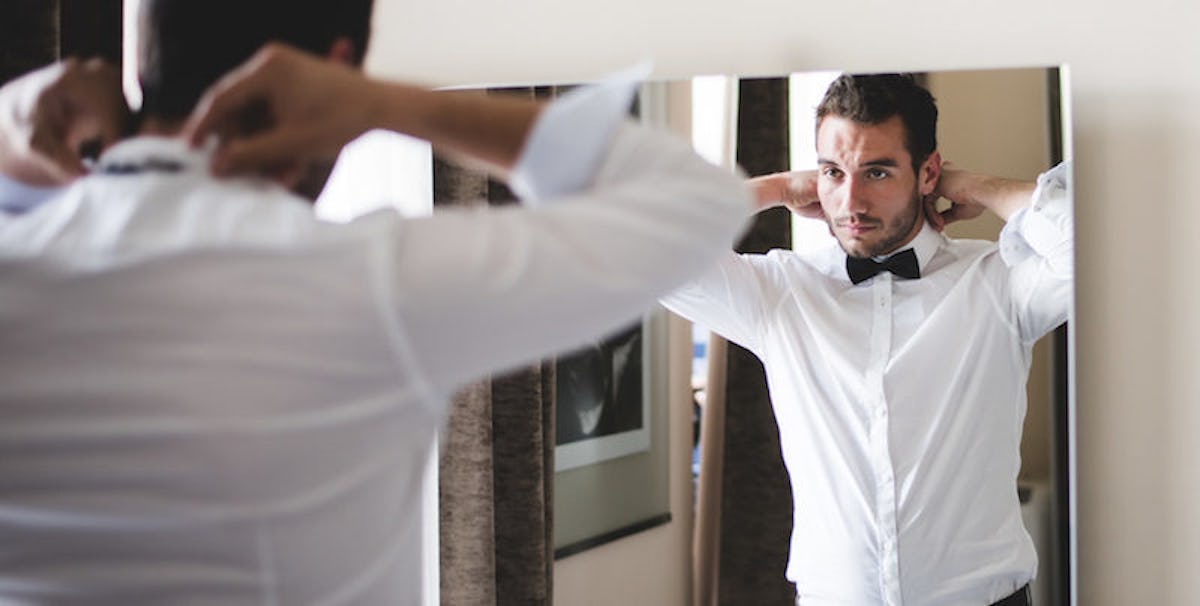 Here's What 10 Guys Really Did After Their Weddings Were Called Off
Andreas Gradin
Weddings are supposed to be the happiest time of your life, but sometimes they are not.
Sometimes, right before your wedding, you find yourself under so much stress and pressure that the truth comes out. Maybe that truth is you're not ready to get married, or not as in love as you thought you were. Maybe that truth is the person you're about to marry is a cheater or a liar, or just someone who isn't in love with you anymore.
The only thing worse than realizing the person you just asked to spend a lifetime with you is now a person you don't want to ever see again, is having to call your family and friends to tell them the wedding is off.
Try to imagine what it's like after having to make those phone calls. Sounds like a nightmare, right? Just read what these 10 guys did after their wedding was called off.
1. I joined Tinder.
I was so over life and this wedding thing. I'll be real. The relationship was in the dumps for a while. The wedding was almost an attempt for us to figure out how to keep going strong with each other. But it failed. We parted ways a month before we were supposed to get married. I went home that night and downloaded three new dating apps. Tinder was what got my mind off the situation pretty damn fast.
– Joey N., 27
2. There were tears.
I'm not an emotional dude, like at all. Maybe the last time I cried was when I was 11 and my grandpa died. He was like a dad to me, so I was super sad. I found out my fiancée was cheating on me. It sucked. I was heartbroken, and I'll admit that I cried a lot.
– Henry R., 28
3. Hello, Vegas.
I was a runaway groom. I booked a one-way ticket to Vegas and crashed at a friend's pad who works in the entertainment industry there. A week before the wedding, I woke up and was like, No way can I get married right now. It just didn't feel right. Sure, it was a dick move, but getting married with those feelings would have been even worse. I took off to Vegas and didn't tell anyone for about two weeks where I was.
– Brett L., 28
4. I didn't date for a year.
After we called off the wedding, because we both realized we weren't a good match after all, I turned into a bit of a recluse. I didn't leave my apartment for weeks and gained a ton of weight. Even though my ex wasn't right for me, I just hated being alone again. Everyone tried to get me to date, but it took me a year of being alone to finally get back out there and go on a date.
– Troy J., 27
5. I found a new woman -- a shrink.
My therapist's name was Jessica. She was my mom's age, but she seriously was the only reason I was able to get back on my feet. Getting engaged, and then watching your wedding plans fall apart because your girl is no longer sure if she loves you, hurts bad. Jessica nurtured me back to life. I went to her once a week for six months.
– Craig S., 30
6. Operation: Get Her Back
I was being a total jerk. I would go out late and party with my guys and just ignore her and the wedding plans. I didn't help with anything. When she'd ask what I thought, I just rolled my eyes and turned the TV up louder. It's not that I didn't love her; I just didn't care about picking out tablecloths. Four months into us being engaged, she packed up and left. She called the wedding and our relationship off. That's when I realized how much I sucked and how awful I was acting. I kicked it into full gear to get her back. It took me three months, but I finally got her to change her mind."
– Don G., 27
7. We worked on "us."
Let me tell you what no other guy will tell you: Weddings are stressful. Seriously, every problem in your life rises to the surface. My mom was taking over our wedding and fighting with everyone. We called it all off because we felt the wedding was getting in the way of our relationship and making us turn into people we weren't. We focused on getting back into our groove. Then, a year later, we just eloped. It was so much easier.
– Paul J., 32
8. I moved in with my parents.
I had no place to go. I was living with my ex when she called off the wedding. I don't know why she did. We dated for six years and were engaged for two months when all of a sudden she decided this wasn't for her. That I wasn't the right guy for her. Whatever. I had no place to live, so I moved in with my parents. A year later, and I'm still sleeping in my childhood twin-sized bed.
– Sam R., 29
9. I quit my job.
I decided I was too young to get married. I was engaged at 24. I was working as a marketing assistant and living in Chicago. My life felt way too serious. So I quit everything -- my relationship, my job and my apartment lease. I packed a bag and backpacked Thailand alone for four months. It was a game changer.
– Seth K., 26
10. I fell in love -- with a dog.
Dogs are a guy's best friend, especially when their fiancée turns out to be a cheating liar. So that's what I did. I got a dog. I've never been happier or more in love.
– Nick J., 33