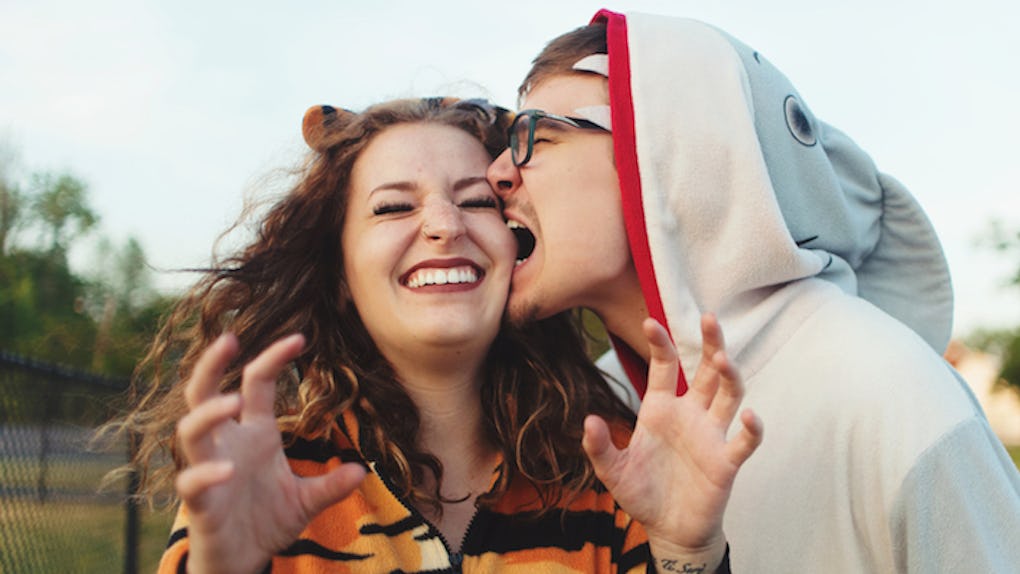 Chelsea Victoria
What Funny Couples Costume Should You And Your SO Wear On Halloween? (Quiz)
Halloween is right around the corner. And how else are you and ~bae~ going to prove to the world you're the coolest, hottest, most hilarious couple of all time if you don't have an absolutely DOPE Halloween couples costume?!
Sure, you're Facebook official. Sure, you've met each other's parents. Sure, you've been dating for seven years. You could have all of the boxes checked, but are you really an actual couple if you don't do a couples costume? I don't think so.
Obviously, you know what you have to do here. Tell your friends you're skipping the group theme this year. It's time to show the WORLD how serious you and your SO really are.
Now that we have that settled (and yeah, I know Becky is mad at you, but I promise she'll find someone else to join her team of "party animals" and get over it by tomorrow), we've got to make some decisions about you guys as a couple.
I mean, if you had to use one adjective to describe yourselves what would it be: sexy? Funny? Scary? Serious? Fun? A little bit of everything?
This is where I'm here to help. If you veer at all on the side of "funny," then LET ME HELP YOU. I searched every corner of the internet to find you the best funny costumes for every kind of couple.
Maybe you guys are a funny, family-oriented couple who's been together forever. Maybe you guys are a funny, sexy couple who can't keep your hands off each other. Or maybe you guys are a funny, sporty couple who fell in love cheering for the same team.
But no matter who you guys are as a twosome, I have got you COVERED.
Take this awesome quiz, and find out exactly what you and your SO should be dressing up as this Halloween. Then, go crush this holiday together!