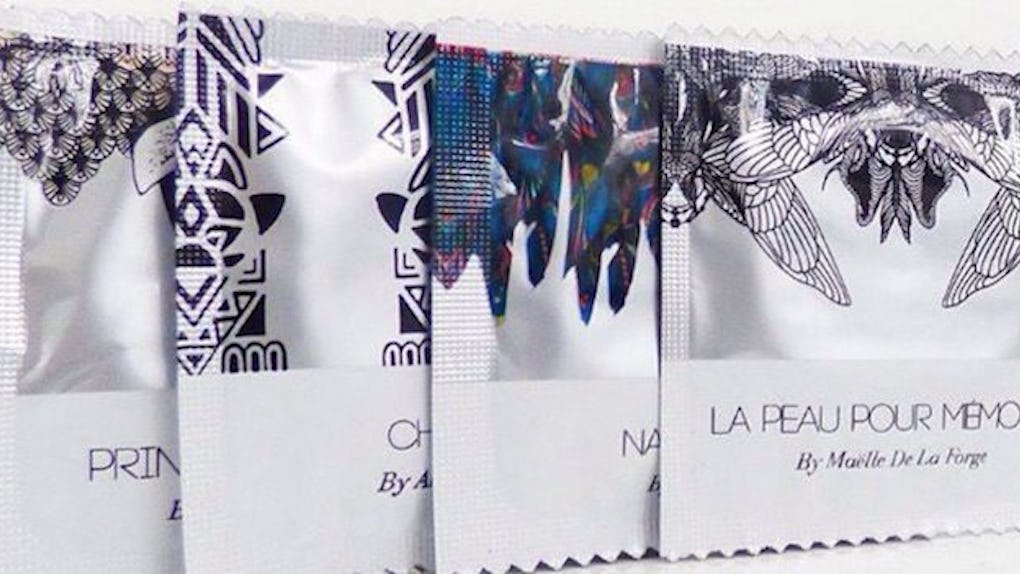 Instagram
Dress Up Your Sex Life With These Luxury Designer Condoms
Need a little something to spice up your sex life?
You're not alone.
Instead of setting out on a mission to try some super ambiguous new sex positions you found in "The Kama Sutra," why not try bringing some color into the bedroom by dressing up your nether parts with a designer condom?
French condom company Made In Love creates condoms that are almost too beautiful to use and toss when you're through.
As the company's site states,
Nowadays, a condom is perceived as an item which is unremarkable, flat, invisible… MADE IN LOVE makes it distinctive, unique and noble. Nowadays, designing is kept for items which can be shown, items which can be seen. Thinking… Designing… Dressing… MADE IN LOVE chooses to design what is being hidden…
Made In Love condoms is still in its evolution stages, and the company is looking for support in the form of monetary donations on the French version of Kickstarter, Kiss Kiss Bank Bank.
If you're interested in getting naughty with a little added flair, help the company reach its goal or head to the company's website where you can invest in the gift of erotic art in limited supply, with condoms just under $15.
Talk about getting creative between the sheets.