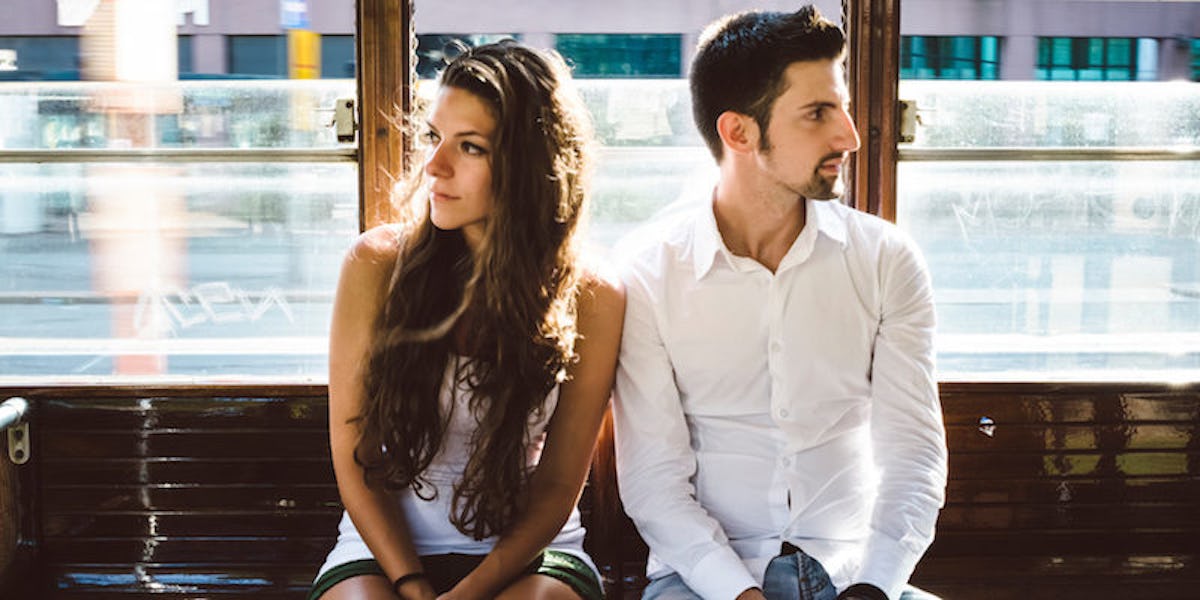 There's Actually A Site That Will Break Up With Your BF Or GF For You
Let's face it: Breakups are messy.
Nobody wants to deal with the tears, the fighting and the emotional anguish of breaking up with someone. Luckily, two brothers invented a new service so you never have to deal with the pain of a breakup again.
The Breakup Shop is the brainchild of Mackenzie and Evan, two brothers from Canada who will do all the dirty work for you.
For under $30 you can have the site break up with your future-ex for you via text ($10), call ($29), email ($10) or actual letter ($20).
Beyond the basics, you can also send your ex a care package to help him or her get over the loss of your love. Care packages include Netflix gift cards, wine glasses or cookies.
The site reads,
All of our products are designed to give you peace of mind when ending your relationship, minimizing discomfort and maximizing potential for long-term friendship.
Let's get one thing straight: If you break up with me via a third-party text and send me a sh*tty box of cookies, we are NOT going to be friends.
Daily Mail reports so far, the site made three break-up calls and sent six break-up texts. Business is booming for heartbreak.
Motherboard tested the service to see just how effective the site's breakups really are. According to Motherboard, once you purchase a breakup, the site will send you a series of questions to personalize it.
After you reveal intimate details of your relationship, the service will then make the call, send the text or write the email.
Overall, the test was a mixed bag. The purchaser said he wasn't super satisfied with the delivery, but hey, whatever gets the dirty job done.
Citations: 'It's not you, it's him': New company The Breakup Shop charges $10 to end your relationship for you (Daily Mail), I Paid This Company $30 to Break Up with My Girlfriend (Motherboard), About (The Breakup Shop)