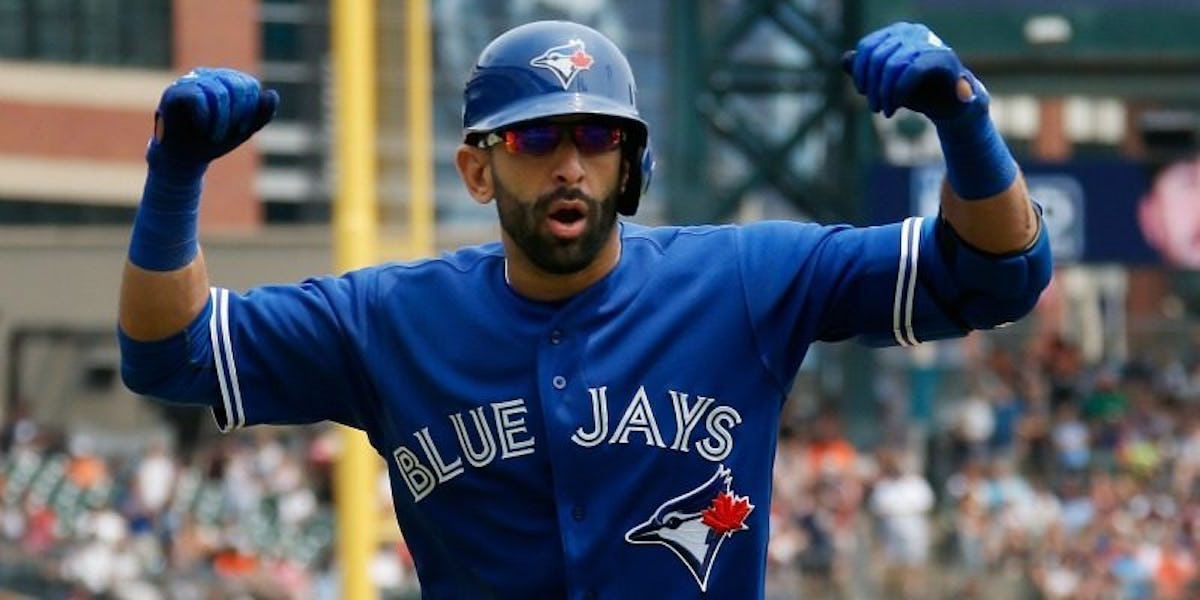 José Bautista Met His Mini-Me, And They Took The Most Adorable Selfie (Photo)
Getty Images
Last week, José Bautista hit a monstrous three-run homer to send the Toronto Blue Jays to their first ALCS since 1993.
Everyone in Toronto's Rogers Centre went into a state of delirium, but there was one particular fan who had greater reason than any to celebrate Joey Bats' bomb.
Benn W, as he's known on Instagram, is the father of a young Bautista fan who attends Blue Jays games with a drawn-on beard so he looks like his favorite player.
Just before Bautista went hard last week, Benn W's son, who is tagged on social media as #MiniBautista, perfectly timed the blast with a swing of his own.
Today, before Toronto's game against Kansas City, the boy got to meet his hero and take an epic selfie.
If this isn't one of the coolest things ever, I don't know what is.