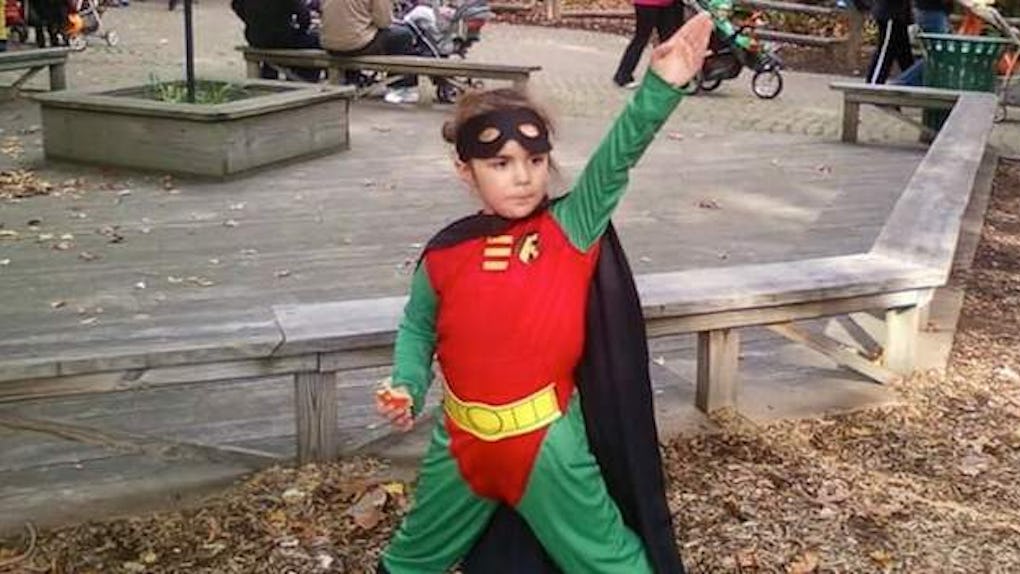 Twitter
#MoreThanCute Campaign Is Inspiring Awesome Halloween Costumes For Girls (Photos)
Considering all of the tiny Elsas and Annas sure to be wandering the neighborhood streets this Halloween, the #MoreThanCute campaign is hoping to inspire a few young girls to dress up as astronauts, doctors, superheroes or whatever else their hearts truly desire.
Comic book artist Melissa Pagluica and John Marcotte, founder of Heroic Girls, an organization created for the empowerment of young girls through comic books, launched #MoreThanCute to expand the parameters of what young women felt comfortable and confident wearing on Halloween.
In a post on the Heroic Girls website, Marcotte wrote,
When choosing a costume, boys are told they can be anything they want: brave, scary, smart, adventurous and more. The costumes designed for girls, on the other hand, tell them that no matter what they aspire to be, the only thing that society truly values is that they look 'cute.' If you are a girl, even superhero and zombie costumes come complete with a tutu and a magic fairy wand… That cycle needs to be broken.
The father of two girls asked parents to post photos of their daughters' brave, inventive costumes online with the hashtag #MoreThanCute to illustrate the taboo-free fun of stepping into something other than ballet slippers or plastic princess heels for the holiday.
He added,
We think girls dream just as big as boys. We think their potential is unlimited… Together, we will help our girls show that they are 'more than cute.'
Parents have already started sharing on Twitter.
Why be a fairy when you can be a kick-ass crime fighter?
There's nothing wrong with being a princess, but this girl chose to be one who takes the safety of her people into her own hands.
This Ronda Rousey isn't a "do nothin'" baby.
Who's to say her senses aren't heightened enough to be a mini Daredevil?
Pequeño Frida Kahlo knows variety is key.
Little Link invites Dad to join for some cosplay fun.
What's the minimum age requirement for space travel? Asking for this friend.
Hudson's goal to be "big and strong but nice" is one we all share.
This is one phenomenally detailed Rocket Raccoon look.
Even though I'm an adult, these costumes are making me even more psyched to gather materials for the Mulder and Scully costumes my friend Emily and I have planned for Halloween 2015.
The truth is out there, and it's #MoreThanCute.
Citations: The #MoreThanCute Campaign Asks Girls and Parents to Dream Big for Halloween (The Mary Sue)