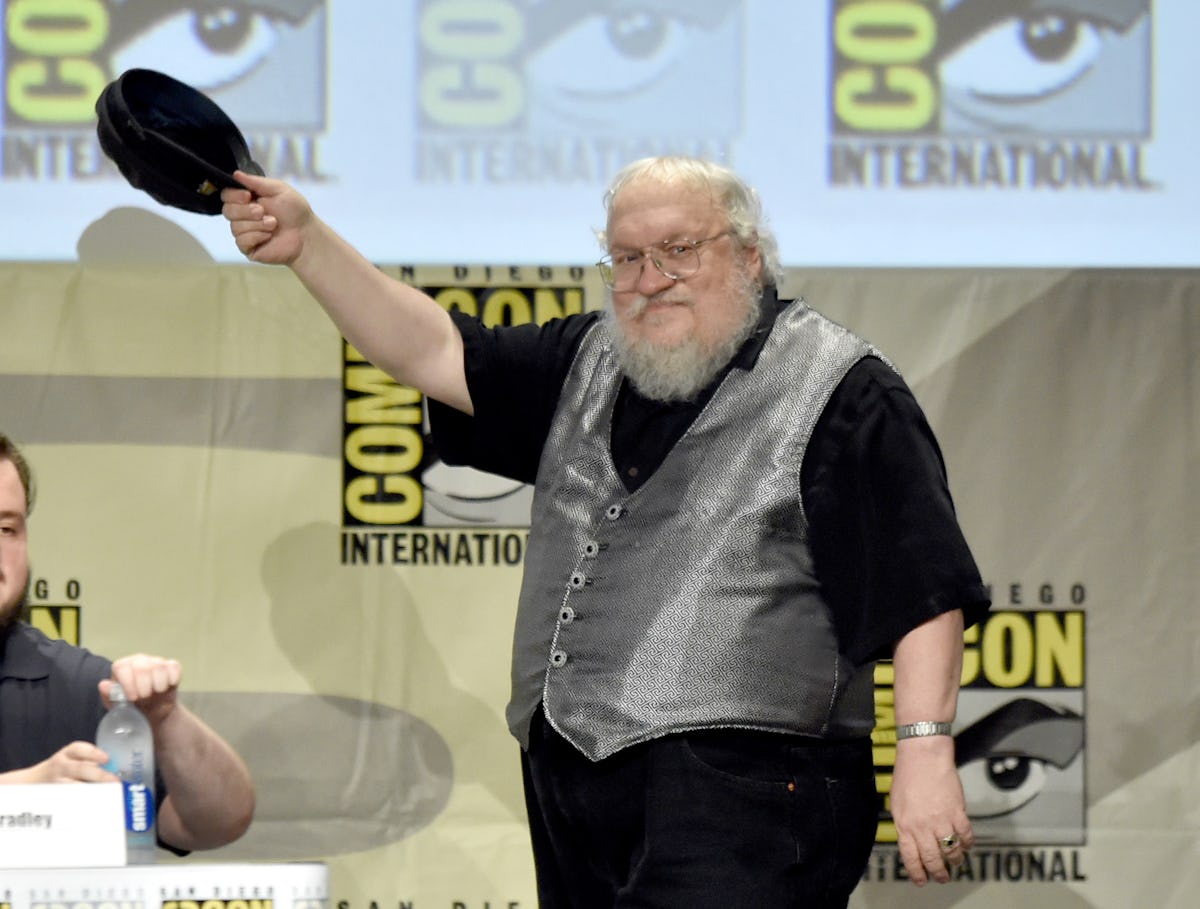 George R.R. Martin Gave An Update On 'Winds Of Winter' & Fans Won't Be Happy
Kevin Winter/Getty Images Entertainment/Getty Images
This is quite possibly the hardest year for Game of Thrones fans to get through since the show premiered back in 2011. For the first time, there will not be a season of the show airing, due to the complexity of creating the final season. Because of the final season delay, there were a lot of hopes pinned on this being the year author George R.R. Martin got his act together and released the long-awaited next novel. But no such luck. George R.R. Martin's Winds Of Winter update has confirmed the worst: The book will not be ready for publication this year.
Martin attempted to soften the blow by couching it in an update for the book he is putting out this year, the first volume of Fire & Blood, a two-part history covering the Targaryen kings of Westeros. Written from the perspective of Archmaester Gyldayn, the book is nearly as long as any A Song of Ice and Fire novel, ringing in at just under 1,000 pages.
This first volume covers all the Targaryen kings from Aegon I (the Conquerer) to the regency of Aegon III (the Dragonbane), along with their wives, wars, siblings, children, friends, rivals, laws, travels, and sundry other matters. For those not up on your Westerosi history, that's Aegon I, Aenys, Maegor the Cruel, Jaehaerys I (the Conciliator), Viserys I, Aegon II (and Rhaenyra), and Aegon III (the Regency). Oh, and there are dragons too.
Aegon III, for those wondering, ruled until 157 AC. The events of A Song of Ice and Fire take place around the year 300 AC, so this is the first half of the Targaryen dynasty's reign.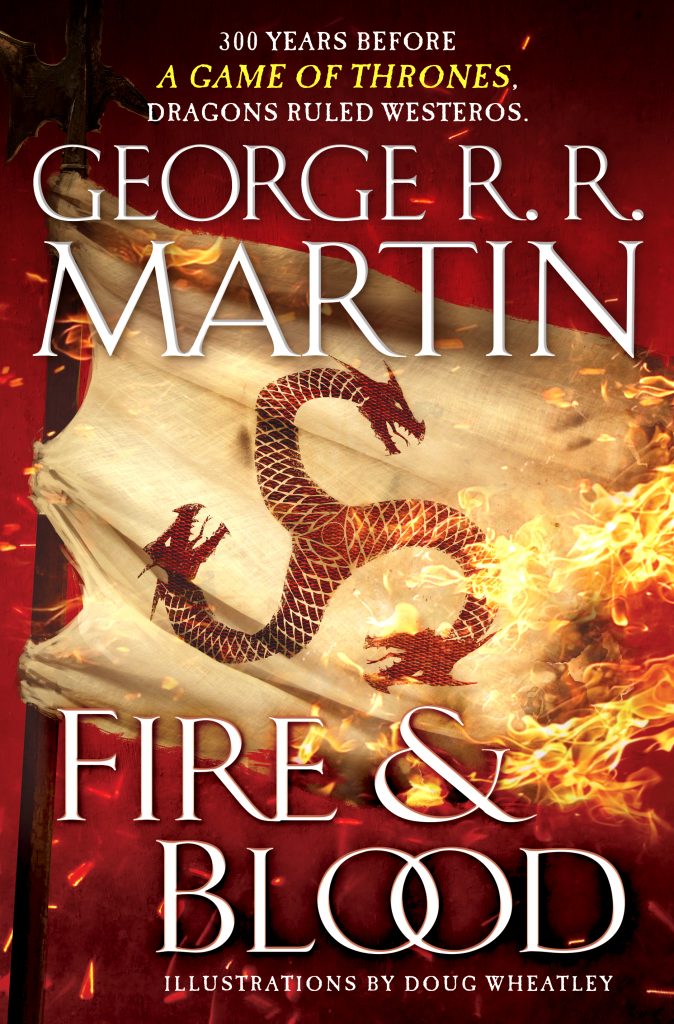 But to be honest, most fans probably didn't make it that far into the blog post. Most probably stopped at this:
No, winter is not coming… not in 2018, at least. You're going to have to keep waiting for THE WINDS OF WINTER.
This is frustrating, but ultimately at this point, utterly unsurprising. To be honest, when the novel didn't arrive last year, it seemed like it was time to give up hope. Up until then, Martin was technically taking the same amount of time between novel releases as J.K. Rowling did between Harry Potter releases. His novels were just all three to five times longer than hers. (Really! There's a graph proving this.)
But once Martin missed his 2017 release date, it was time to admit it was over. He was off the schedule, and chances are, he may never get back onto it. The show will most likely finish before either of the final two books come out — if they ever do.
It's not like Martin isn't providing Westerosi-based content. He is clearly really into writing these Targaryen history books. Plus, he's working with HBO in some capacity for no less than five prequel spinoffs, most of which, if not all, are set during the time period he's currently writing about in Fire & Blood.
This would be enough for most writer's schedules. But on top of it, he's still working as the editor of Wild Cards, and his book Nightflyers is already filming to be released next fall on SyFy. As Martin himself said recently, he's got six projects he's working on all at the same time.
In a sense, the story of A Song of Ice and Fire is done. He just didn't get to be the one to finish it. He may get around to it eventually, but maybe he won't. Either way, fans will get the ending of the series next year when Game of Thrones' final season comes to HBO.