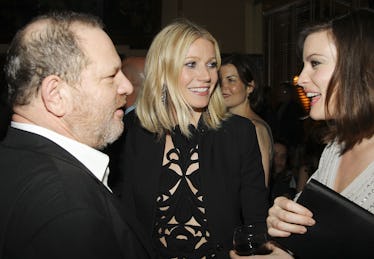 Angelina Jolie & Gwyneth Paltrow Claim Harvey Weinstein Harassed Them In New Report
Stephen Lovekin/Getty Images Entertainment/Getty Images
Days after he was fired from the company bearing his own name, Angelina Jolie and Gwyneth Paltrow claim Harvey Weinstein allegedly sexually harassed them. The A-listers are the latest to join a growing chorus of actresses and former employees who've accused the executive of alleged sexual misconduct and inappropriate behavior. On Oct. 5, The New York Times released an explosive report detailing accusations and settlements Weinstein made over three decades and, on Oct. 10, The New Yorker published another investigation where accusers documented more alleged impropriety by Weinstein.
In response to the first Times story, Weinstein sent a letter apologizing and saying that he wanted "a second chance in the community." "This is a wake-up call. I cannot be more remorseful about the people I hurt, and I plan to do right by all of them," he wrote. On that same day, Weinstein also reportedly reached out to other Hollywood power players asking for their support so that he would not be fired from The Weinstein Company, according to the Times. Lawyer Lisa Bloom said Weinstein "denies many of the accusations as patently false," and Weinstein threatened to sue The New York Times. Since then, Weinstein has been fired, and Bloom resigned as his adviser.
Ashley Judd was among the first well-known actresses to go on the record with the Times, detailing an alleged meeting with Weinstein at the Peninsula Beverly Hills hotel where he allegedly asked her to "watch him shower" or "receive a massage." Paltrow's account is similar. After being hired as the lead in Emma at 22 years old, Paltrow said that, at the same hotel, Weinstein allegedly touched her and suggested a massage. "I was a kid, I was signed up, I was petrified," she told the Times. She refused his advances.
Paltrow would go on to win an Academy Award for her role in the Weinstein-produced Shakespeare In Love. At the time, Paltrow told then-boyfriend Brad Pitt about what happened. Pitt allegedly confronted Weinstein, and the producer reprimanded Paltrow to stay quiet. "I thought he was going to fire me," she told the Times. Both the Times and the New Yorker stories document a pattern in which several of the women who denied Weinstein's alleged advances subsequently faced retaliation or lost opportunities.
Jolie, too, said that Weinstein allegedly made advances in a hotel room that she rejected. In the late 1990s, Jolie said in an email to the Times that she "had a bad experience with Harvey Weinstein in my youth, and as a result, chose never to work with him again and warn others when they did."
In a statement to provided to Elite Daily and other outlets, Sallie Hofmeister, Weinstein's spokeswoman, said he denied the accusations:
Any allegations of non-consensual sex are unequivocally denied by Mr. Weinstein. Mr. Weinstein has further confirmed that there were never any acts of retaliation against any women for refusing his advances. Mr. Weinstein obviously can't speak to anonymous allegations, but with respect to any women who have made allegations on the record, Mr. Weinstein believes that all of these relationships were consensual. Mr. Weinstein has begun counseling, has listened to the community and is pursuing a better path. Mr. Weinstein is hoping that, if he makes enough progress, he will be given a second chance.
In the wake of the reports, journalists have acknowledged that Weinstein had long faced rumors of inappropriate behavior. Due to legal threats, payoffs, and an unwillingness for survivors and witnesses to go on the record for fear of retaliation, publications were previously unable to publish reports, Ronan Farrow wrote in his New Yorker investigation. In it, Farrow wrote that three women claim that Weinstein raped them, and included graphic details about how the producer forcibly performed oral sex on Italian actress Asia Argento. (In response to a request for comment about Argento's allegations, Weinstein's representative sent the statement above.)
In another account in The New Yorker, former Miss Italy contestant Ambra Battilana Gutierrez reported allegedly being groped by Weinstein to the New York Police Department in 2015. Gutierrez agreed to wear a wire to record another meeting with the producer at a bar at Tribeca Grand Hotel. In the recording, Weinstein allegedly pressured her to go to his hotel room and said he wouldn't grope her again. Ultimately, there were no charges.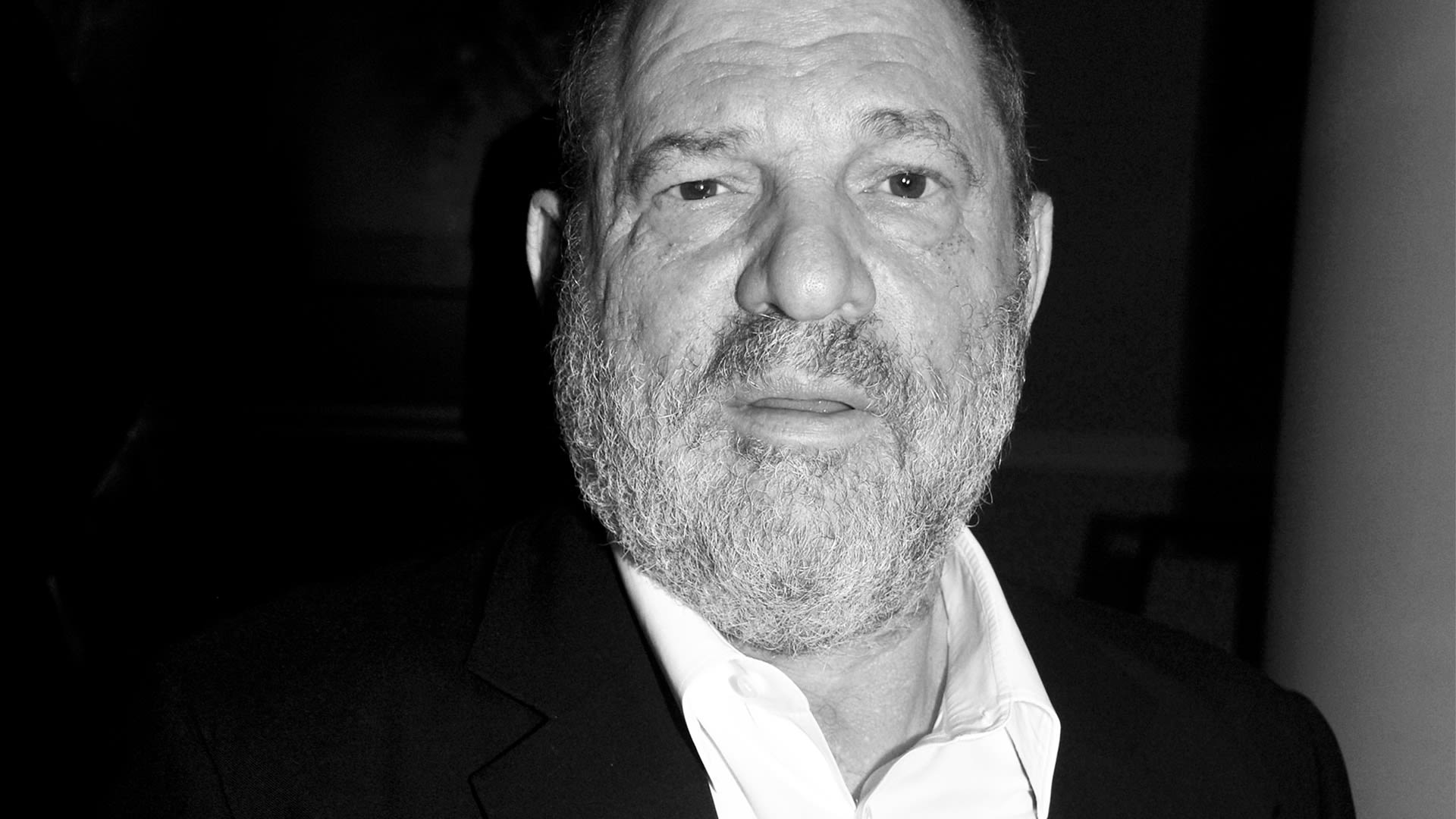 Weinstein joins other media figures like Roger Ailes, Bill Cosby, and Bill O'Reilly who, in recent years, have had their careers unravel due to sexual harassment and assault allegations. In addition to Jolie, Paltrow, and Judd, Argento, Mira Sorvino, and Rosanna Arquette are among the banner names that came forward with accusations against Weinstein. Yet, as the reporter behind the Times investigation tweeted, there are many others who haven't had their names on marquees whose bravery helped bring this story to light.
According to the reports, after the alleged sexual misconduct, some of those women left acting entirely.