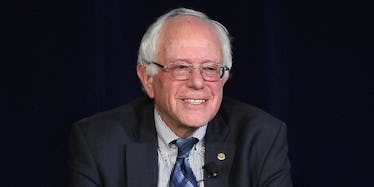 5 Reasons Millennials Think Bernie Sanders Should Be Person Of The Year
Getty Images
Like, most others, our generation has grown up with experiencing social, political and economic upheaval.
From global climate change, to The War on Terror, to the Great Recession of 2008, we've become aware of the issues that have served as backbones of the past few presidential elections.
With the 2016 campaign in full swing, these are still issues that we hear about on a day-to-day basis.
As Millennials, we are the future of this country. We are the target to every presidential campaign.
At this point in time, it seems as if one man has truly captured the heart of our age group across the board.
That, man, Bernie Sanders, has successfully captivated the young minds of America's Millennial generation through his left-winged promises to truly make America great again (sorry, Trump).
After taking the lead on Time magazine's readers' poll for Person of the Year, it's quite clear that Sanders' campaign is moving in the right direction.
So what hooks Millennials to Sanders?
Here's a breakdown of why our generation feels the Bern:
With plans to follow in Germany's footsteps, Sanders plans to eliminate state-school tuition.
While more and more countries (i.e. Chile, Sweden and Norway) have adapted to implement this policy over the next year, Sanders believes that the United States can as well.
I mean, the state of California offered free tuition at the University of California universities up until 1980, so why can't we revert to that?
2. Legalization
Let's face it: In this day and age, it's inevitable that we Millennials love marijuana.
While the federal government has yet to legalize the drug, many steps have put it on track to do so.
On Wednesday, November 4, Sanders filed a bill to the Senate in order to end the federal criminalization of marijuana.
While we may be a generation full of college graduates, we are also a generation full of unemployment.
Some of us may get stuck working some sh*tty job that's barely paying above minimum wage, and others are desperately working to climb the corporate ladder, putting in much effort without any acknowledgment.
As president, Sanders vows to raise the minimum wage and ensure overtime pay protection for all employees.
As degree-seeking individuals, those are two things that will help us survive in this cruel, cruel, time full of unemployment. (Yay! More money to pay off our loans with.)
It seems as if we cannot go a day without seeing something on the news related to racial prejudice or police brutality across the country.
To address this, Sanders plans on reforming the police training program and instilling body cameras into officer's uniforms.
He also vows to establish laws in Washington to hold officers accountable for their actions, and allow the public to view reports pertaining to police shootings and deaths while the victims are in police custody.
Almost a century after women gained the right to vote, gender equality is still a problem in this country.
Sanders has addressed this issue several times, saying that he plans on fighting for equal pay for women.
He also has plans to expand and protect women's reproductive rights by continuing federal funding for Planned Parenthood.
To ensure that children have mothers to nurture them through the earliest stages of their lives, Sanders has vowed to provide at least 12 weeks of paid family leave.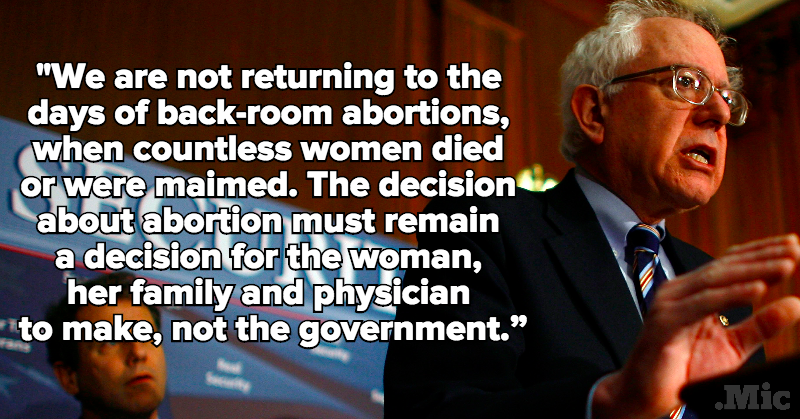 While opponents focus on appearing in SNL skits, late night interviews and spend hundreds of thousands of dollars in television advertisements, Bernie Sanders' approach to this election is what has won over American Millennials.
Sanders' content outweighs his campaign strategies, and it's an attribution that Millennials find groundbreaking.