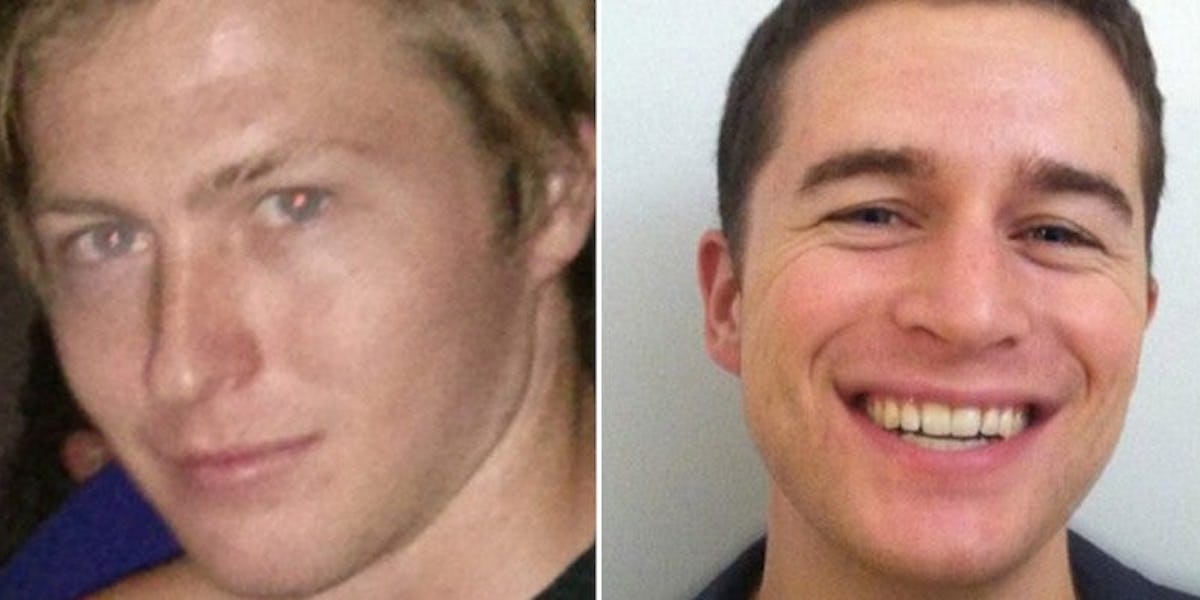 Pickup Artists Charged With Rape After Bragging About 'Hilarious' Story Online
Facebook
Three pickup artists have been found guilty of rape after the victim came across a blog post bragging about the attack.
Alex Smith and Jonas Dick, both 27, who worked at the pickup-artist forum Real Social Dynamics, had taken 28-year-old Jason Berlin under their wings.
They decided to live together in San Diego's swanky Gaslamp Quarter for $2,000 a month. It was down the road from popular bars and clubs.
One night in October 2013, just 12 days after they moved in, a 31-year-old woman was raped in their apartment.
The victim  had been out for a night on the town with her friend when the pair met Smith and Dick at around 2 am, reports The Daily Beast.
Once back in the apartment, Dick chatted to the friend while the victim (who The Daily Beast calls Claire, although that's not her real name) vanished into a room with Smith.
Her friend noticed her phone was gone and became uneasy. She went searching for Claire.
When she opened a door to a bedroom, she saw her friend lying facedown in a pool of her own vomit.
As she helped the victim, who was going in and out of consciousness, she saw Berlin standing with only a t-shirt on and Smith completely naked and erect, according to the news website.
The crime was reported, but serious action was not taken against the trio until the victim unearthed a blog post that detailed the night of the attack.
She found it after Googling "Jonas Dick."
The blog post was entitled "Tales of a Sex Addicted Narcissistic Player" and opened with,
Jonas and I are both teaching BC [boot camp] tonight. We run into each other at pull o clock. He asks me to Wing for him. I do; within a couple minutes I'm fingering my girl right outside of the bar in public. Pull back to the spot.
Recounting the moment he saw the victim being raped, he wrote,
I know it's choo choo time. I get up and walk towards the room. Writing this now, I already see a huge mistake. I came in with all my clothes on. I should've taken off all/most my clothes before I got in there. Then she leans over soon and starts puking on the floor … This is fucking hilarious. He is so unphased/comfortable with weird and dirty situations.
Dick pleaded guilty to one count of rape and was also charged with the rape of a 16-year-old girl. He was sentenced to eight years in prison.
Berlin pleaded guilty to one count of rape and faces up to eight years in prison.
Smith was also found guilty of rape and one count of rape of an unconscious person, reports New York Post.
In a statement to a San Diego court, the victim said,
I uncovered this whole world that I did not know existed. Of pickup artists, men who blogged about their interactions with women, bragged about how many they slept with, and egged each other with advice and insults of how they should manipulate and objectify women. Even more shocking, there were many that wanted to share and spread their techniques through books, seminars, and hidden videos of their approach.
Smith is due to to be sentenced on October 20.
Citations: New York Post, http://www.thedailybeast.com/articles/2016/09/21/pickup-artists-on-trial-for-rape-ring.html