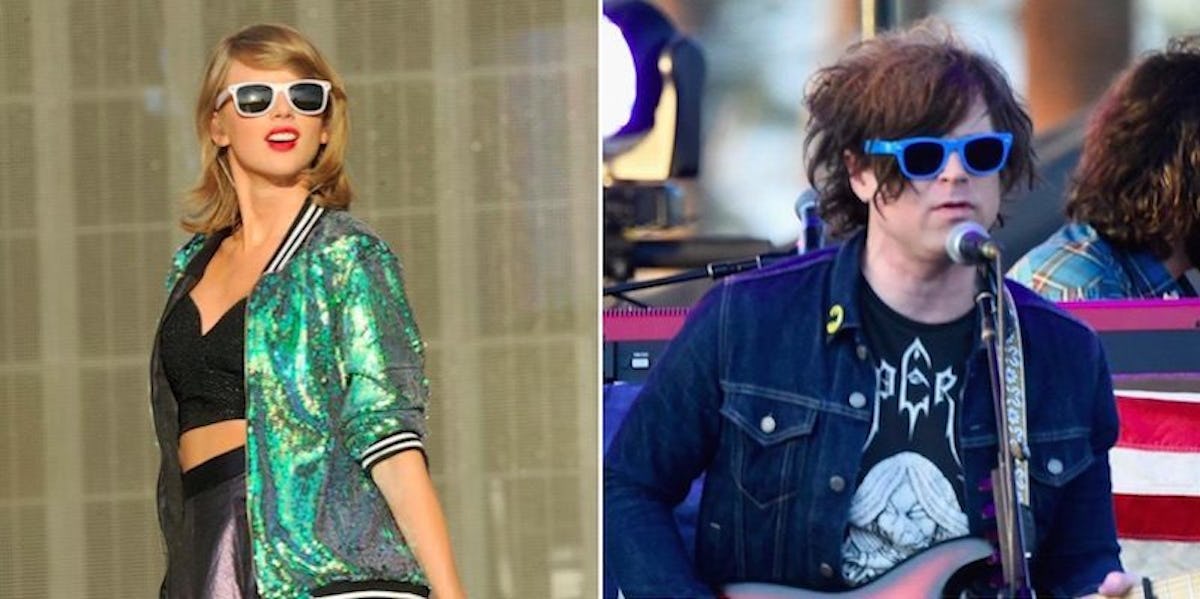 Ryan Adams' Amazing Cover Album Of Taylor Swift's '1989' Is Finally Here
Ghetty Images
Ryan Adams finally released his full-length cover album of Taylor Swift's 1989, and we couldn't be happier.
Adams has only been sharing bits of the album through videos from the recording studio, but on Monday, he released all 13 glorious covers.
At that very moment, the world became a happier, better place for Adams and Swift fans everywhere.
Even Taylor Swift was pumped AF for the album to come out.
Look at this adorable meme she tweeted because she was just so freaking excited.
And she's not the only one loving it. People have been going crazy over how incredible the covers are.
Seriously, nothing else matters besides this album.
It's so good, it might just kill you.
The songs are so beautiful, you might get a bit emotional.
Once you start listening, you won't be able to stop.
Be sure to check out all of the songs, but you can start with this one right here.
Citations: Ryan Adam's Full-Length 1989 Album Is Here (ET Online)