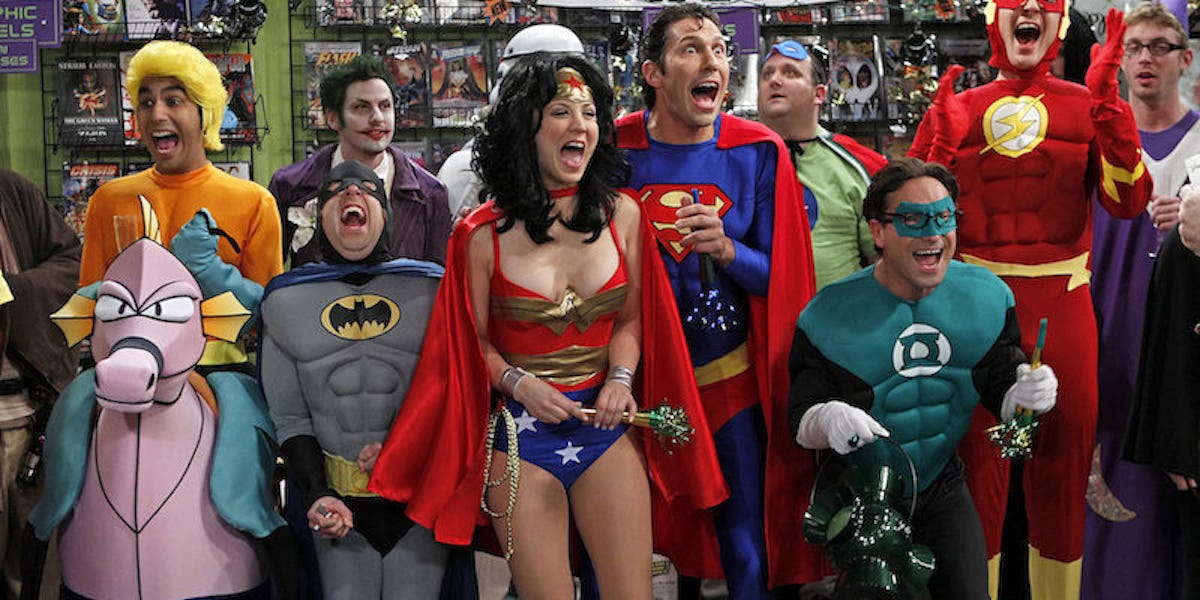 5 NYC Parties That Will Be Worth The 'Gram This Halloween
Warner Bros. Television
On Halloween in New York City, people let go of all their inhibitions.
Men can wear makeup without their masculinity being shattered, and women can freely wear lingerie outside.
There's something about this holiday that brings out the wild side in all of us.
If you'll be in the New York City area this coming weekend, I've rounded up several fun Halloween parties you can't miss.
1.BABËL's The Last Ball At Diamond Horseshoe
BABËL will be hosting The Last Ball, which will be held at the Diamond Horseshoe on Friday, October 30 at midnight.
Surrender to your darker passions this Halloween through musical sets by Miami-based DJ Tennis, Netherlands native Job Jobse and the Brooklyn duo Bedouin.
True to the spirit of Queen Of The Night, evocative performances will be curated by Darrell Thorne.
Tickets start at $110.
2. Joonbug.com's 14th Annual Masquerade Ball At Capitale
What is classier than Capitale? If you're looking for a truly epic masquerade ball, you're in luck.
The night will be lost to varying levels of intoxicating debauchery, and downtown NYC may never be the same again.
The party starts at 9 pm this Saturday, and it will feature a one-hour vodka open bar, a live DJ performance and affordable ticket prices.
3. Sinfully Stylish Tribute To Terror At Gansevoort Park Rooftop
Not only is the Gansevoort hotel cool because the Kardashian clan frequent it during their New York City escapades, but it also has some of the best downtown views in the city.
This downtown Halloween party is taking place on Saturday at 9 pm. There will be an open bar for one hour.
4. Sinners & Saints Masquerade Gala At Guastavino's
Priced a $149, you surely won't be disappointed.
The space is big enough for you to get lost in, so get in line at 9 pm this Saturday to enjoy the six-hour open bar.
(Yes, six hours!)
5. Villain's Ball At Gotham Hall With Celebrity Host
Gotham Hall may just be one of my favorite venues in Manhattan.
I love the classic feeling of it, the history behind it and the open space. It makes for the perfect Halloween ball.
Come as your best villain, and if nothing else, enjoy the five-hour premium open bar this Saturday at 10 pm.
So, take a break from binge-watching Halloween movie classics like "Psycho" and "Silence Of The Lambs," and enjoy a nice night on the town.
Whether you plan to wear the ever-so-popular Donald Trump costume or the ever-so-expected sexy lingerie costume, make Halloween 2015 one for the memory books.