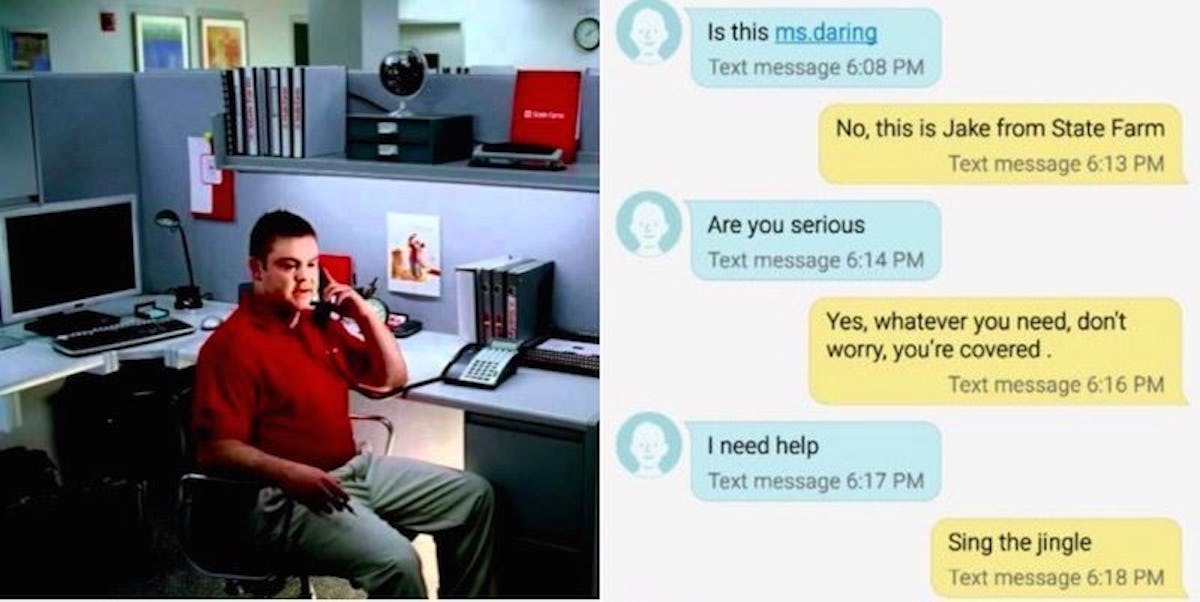 Guy Pretends To Be 'Jake From State Farm' When Wrong Number Texts Him (Photos)
Jake from State Farm is my third favorite company-branded spokesperson, right behind Lily from AT&T, William Shatner as the Priceline Negotiator, The Kool-Aid Man and about 10 spaces above Flo.
I do not like Flo.
Jake has become such a weird pop culture touchstone, his branded Twitter account has over 35,000 followers, all eagerly waiting for him to tweet this gold like this:
Khakis are the perfect pant for crisp Fall days. Am I right or am I right? — Jake from State Farm (@JakeStateFarm) September 26, 2015
None of that matters, though, as that old saying I made up about a month ago goes, "You're only famous when people impersonate you in text message pranks."
Jake from State Farm, you've officially made it.
Jake from State Farm is not Ms. Daring.
Jake from State Farm is single, ladies.
For real though, I hope this guy finds Ms. Daring.
Flo wouldn't do anything this funny.