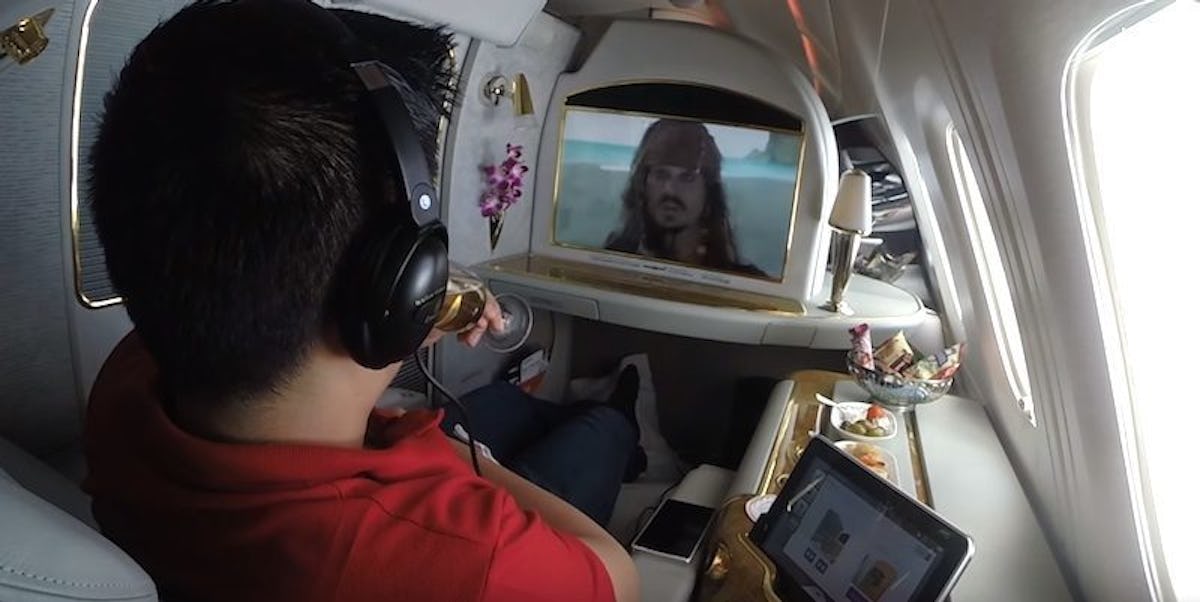 Guy Discovers Way To Take A $60,000 Trip Around The World For Just $300 (Video)
Ever wonder how much a trip around the world would cost you?
According to Total Frat Move, one Delta Chi fraternity member somehow took a trip around the world worth $60,000 for only $300. If that's not a "discount," I'm not sure what is!
Sam Huang says he flew mostly first class on Emirates Airline and visited 11 cities, seven countries and five continents which he described as "the greatest flying experience" of his life on his website TopMiles.
After downing free bottles of Dom Pérignon and being treated like Saudi royalty, Huang made sure to utilize his layover time wisely, allowing him to see more than he paid for.
Huang saw it all from Milan and Dubai to Sydney and Singapore for just $300 in airfare (plus, a lot of miles) and shared his experience on his Instagram account every step of the way.
Next time you plan a trip, you might want to take some loophole notes from this guy!
Check out the video above for a closer look.
Citations: My $60,000 Trip Around The World In Emirates First Class For $300 (TopMiles), Delta Chi Member Exploits Airline Loophole, Flies First Class Around The World, Pounds Drinks The Entire Way (Total Frat Move)