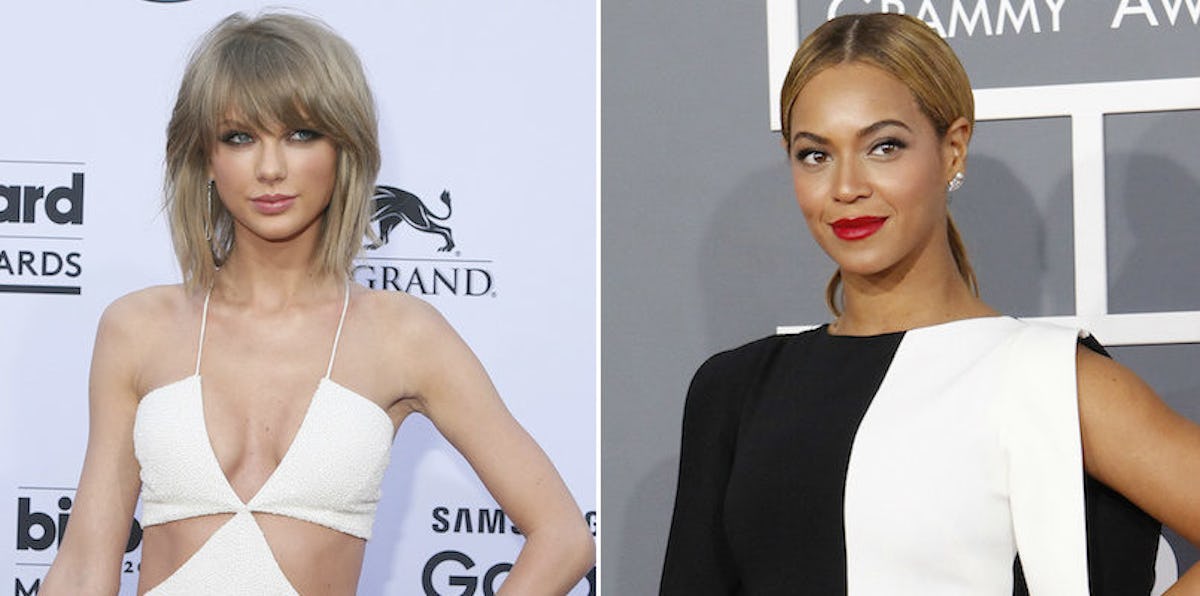 These Stunning Portraits Show The 'Dark Side' Of Taylor Swift And Beyoncé
REUTERS
There are all sorts of things that can spark artistic inspiration.
While some artists look for ideas in the everyday scenes around them, others prefer to look amid the stars when they need a little inspo for their next profound masterpiece.
And no, I'm not talking about the stars that twinkle in the night sky.
I'm talking about the stars who shine on the red carpet, of course!
Yep, there's no shortage of talented painters who pay tribute to their favorite celebs in the form of some stunning portraits.
Remember when we introduced you to Chris Minafo, the art student who spent 60 hours painting an insane "photorealistic" portrait of Beyoncé?
Well, it turns out Minafo isn't the only artist out there who knows a thing or two about creating some seriously impressive star-studded artwork.
For his latest project, titled "Dark Side of Divas," French artist Nicolas Obéry set out to create a mysterious visual series that reimagines your favorite female pop stars and showcases them in a different light.
A much darker one, to be exact.
The collection captures the imaginative alter egos of present-day pop sensations like Beyoncé and Taylor Swift, as well as musical legends of the past like Amy Winehouse and Whitney Houston.
All of Obéry's celeb-inspired artwork is simply incredible, and seeing some of these portraits might just make you wonder what divas are actually like when they're not standing in the spotlight.
Check out the pictures below to see these dark divas.
Beyoncé
Taylor Swift
Adele
Amy Winehouse
Britney Spears
Madonna
Mariah Carey
Rihanna
Whitney Houston