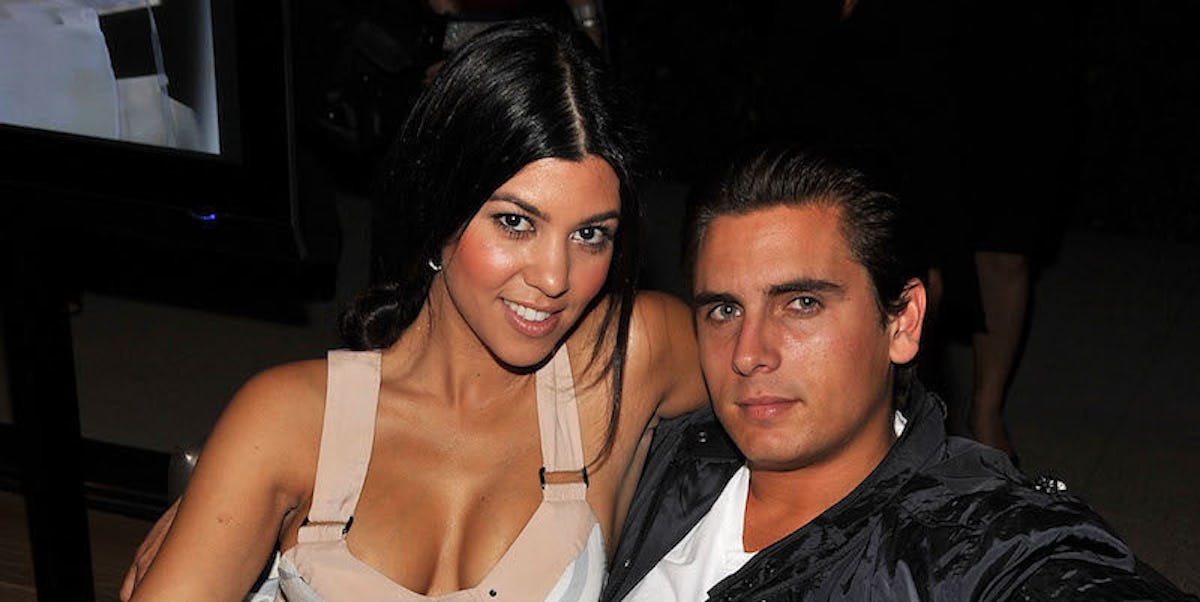 This Is What Scott Disick Thinks Of Kourtney's Instagram Nip Slip
Getty Images
As you likely know if you're a(n) Internet addict/Kardashi-file/average Millennial, Kim Kardashian posted a butt-naked selfie this morning in her ongoing quest to #BreakTheInternet.
Though, from where I'm standing, the Internet is still functional, the pic did attract a lot of attention, as Mrs. Kardashian-West undoubtedly expected it to.
In the midst of the Kim K birthday suit ~chaos~, however, many of us overlooked a slightly less overt display of Kardashian nudity, which occurred around the same time.
Late Sunday evening, Kourtney Kardashian shared a sultry selfie with her 35.6 million Instagram followers.
The pic features the hot mama lying on the floor with her hair splayed out, wearing nothing but a semi-sheer black bra.
Also featured in the pic, albeit seemingly by accident, is a tiny sliver of nipple.
Fans of the 36-year-old, naturally, were quick to comment on the unexpected display.
But, as Us Weekly reports, one commenter stood out above the rest: Scott Disick.
According to the mag, Kardashian's ex-husband wrote,
Hell yeah get it girl I know 3 kids that those nips made into perfect angels.
Classy.
While I don't have the patience to sort through 5,483 comments to verify Disick's lovely "compliment," it does sound like something the 32-year-old would say, so thank you, Scott, for that.
No wonder he got dumped.
Citations: Scott Disick Approves of Kourtney Kardashian's Sexy Nipple Instagram Photo: 'Get It Girl' (Us Magazine)