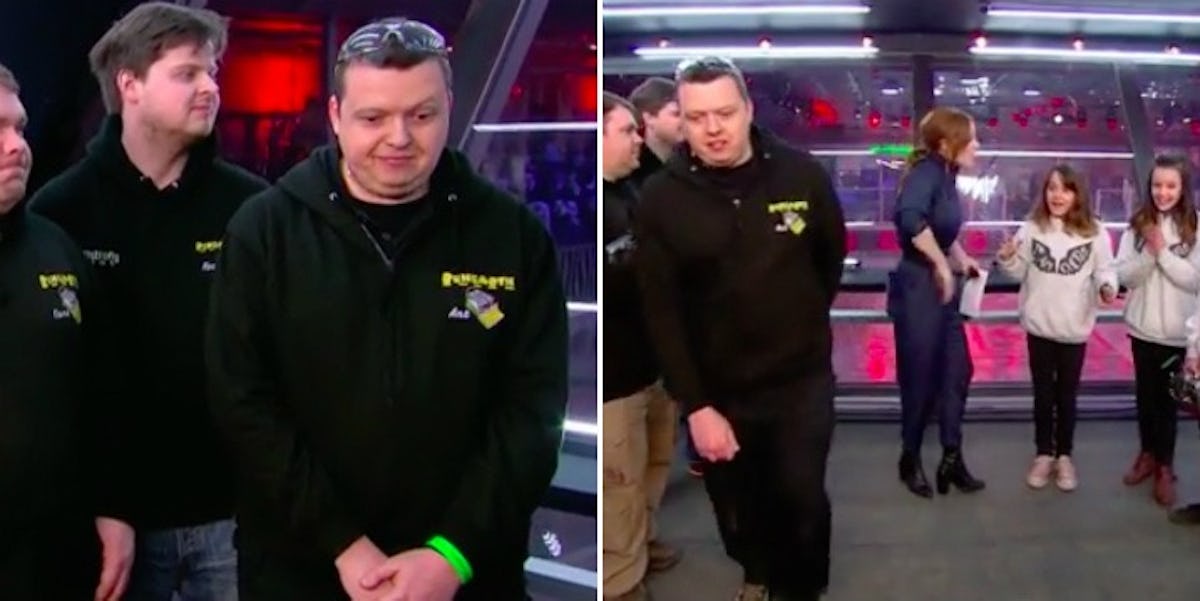 Man-Child Loses To Some Kids On 'Robot Wars' And Storms Off The Set
BBC
Losing is never fun, but when you lose to a group of children, you have one of two options:
Bite the bullet, hide your grimace, and congratulate the little scamps...
Or storm off the stage in a hissy fit that makes the audience realize the children would have been more gracious at losing than you.
"Robot Wars" is a very serious competition between teams and battling robots, aired on the BBC, that pits professional builders against amateurs.
Team Behemoth is well experienced in the game. They've been competing since 1998 -- well before their opponents The Cherubs, who are composed of three children and an older brother, had even been born.
Needless to say, a real grown-ass man who builds robots for fun, Ant, was not happy about the judge's decision.
The presenter Angela Scanlon said,
The decision was unanimous... and the two points are going to go to Cherub and you're through to the final!
Ant, the captain of Team Behemoth, passed the controller of their robot to a teammate, muttered "whatever" and stormed off camera.
It was awkward, and it made me hate television and men like him.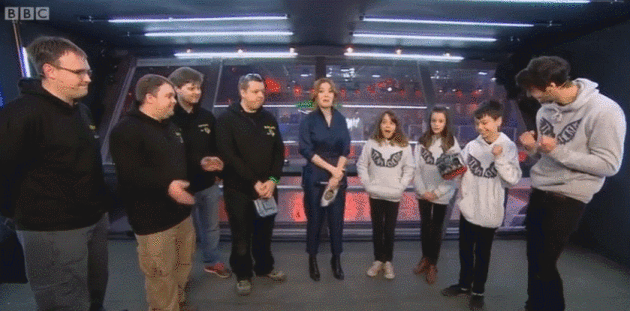 Ant's heart is just too tender for this world.
I'm sure the Cherub's victory move, where they innocently flap their hands as wings, did not soften the blow.
When Scanlon turned around to shake the hands of the losers, she noticed Ant was gone and classily said,
Have we lost someone?
But Ant was already gone, walking down an alleyway alone, dejected, with his experience of 18 years of robot-building down the drain.
Ant later said he left the stage because he was disgusted with his own team because they "tried out a new mod to the robot in the match."
Chin up, Ant. You'll get them next time, unless their baby genius' intelligence continues to grow, far surpassing yours (which it will).
Citations: This grown man was utterly crushed when he lost to a bunch of kids on Robot Wars (Metro)