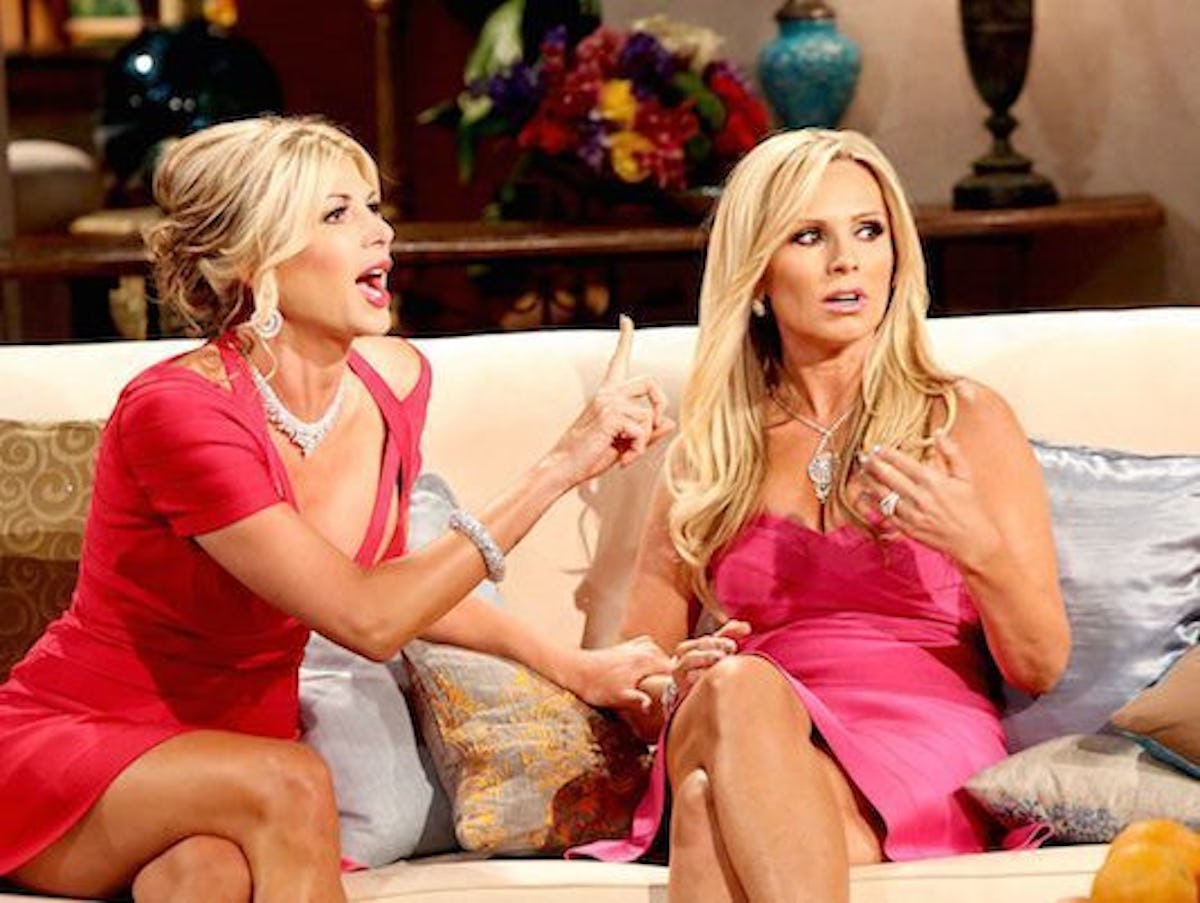 6 Times You Should Live Your Life Like 'The Real Housewives'
Bravo
Everyone has guilty pleasures.
Mine is reality television. I feel the need to actively "Keep Up with the Kardashians," or see what the moms on "Teen Mom" are doing. It's an addiction that constantly needs fulfilling.
Out of all of the reality shows within the realm of the United State's cable network, "The Real Housewives" franchise on Bravo is my favorite. I know what you're thinking; why would I sit and waste my precious time as a college student watching catty, middle aged, materialistic women creating unnecessary drama on television?
Not all of the women on the show are superficial. In fact, some of them are educated, sophisticated entrepreneurs and business owners; they just happen to like nice things, and quite frankly, if you work hard, you should be able to enjoy nice things. It is THEIR money, after all.
If you pay close attention, you can learn some very valuable life lessons from these "Real Housewives"; who wouldn't want to take advice from wealthy, successful women in their own rights?
As a devoted fan for the past 10 years, I've learned a lot from these women. Here's some of the most insightful things I've learned:
1. You never forget your roots.
NeNe Leaks was the perfect example of this in "The Real Housewives of Atlanta." She ended up living the life of luxury, but she remained humble and true to her roots. She is a tough cookie, I wouldn't want to cross her.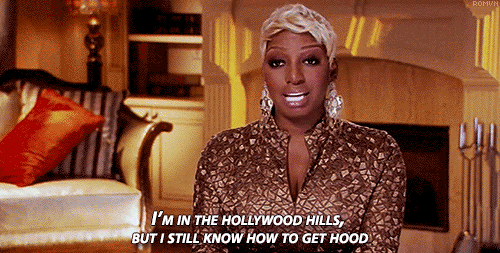 2.  Never apologize for what you believe in.
Even if it's the most unpopular opinion as per usual in the case of Brandi Glanville of "The Real Housewives of Beverly Hills." You have to appreciate a girl that has no problem going unfiltered; the honesty is inspiring. I would definitely want her as one of my friends.
3. Stay away from the negative energy.
With a group of girls known for flipping tables, Dina Manzo was probably the most down to earth cast member of "The Real Housewives of New Jersey." Her zero tolerance for BS attitude is probably what chose her to leave the cast, and move far away from Franklin Lakes to California. She's so inspiring, you go Dina!
4. Always remember where you come from.
As a Jersey girl, Melissa Gorga knows that in a world of critics trying to bring you down, it's important to reflect on who you are as a person, and what you've overcome. To my readers: Let's be real, you're most likely a boss that can handle anything life throws at you. Don't get discouraged, toughen up.
5. Don't sweat the small stuff, or the small people.
Sometimes, the things people say or the situations that happen to you in life are unfair. Tamara Judge of "The Real Housewives of Orange County" knows that it's important to remain *unbothered*, and pay no attention to them. Again, why waste your energy on the negativity?
6. Rich in mind, rich in spirit, rich in cash.
Erika Giradi of "The Real Housewives of Beverly Hills" has been rich and poor (both literally and figuratively). Being the wife of a super successful LA attorney, and super star entertainer Erika Jayne by night, Erika has definitely ascended into the life of the rich and famous. She knows that being rich just really makes life so much easier.
Want more life lessons from these lovely ladies?