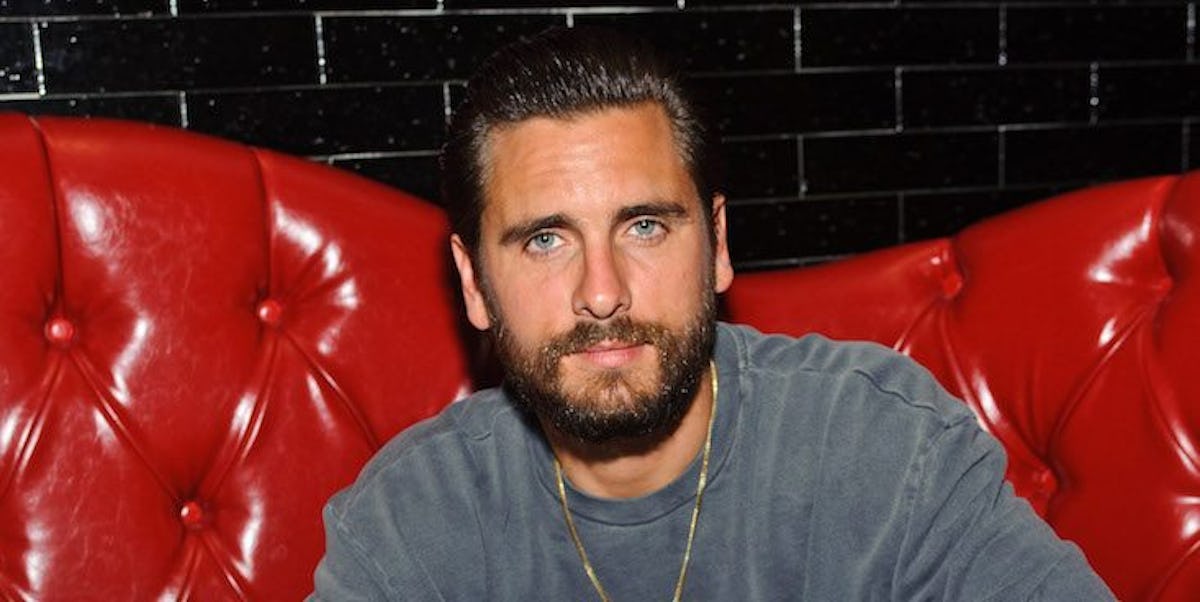 Scott Disick Spotted Making Out With "Mystery Girl" At Insane Party – PHOTOS
Getty Images
Scott Disick was seen making out with a mystery woman at Club Revolve in the Hamptons this weekend, and from the looks of the pictures, the party looked unreal.
Elite Daily reached out to Disick's team for comment, but did not hear back by time of publication.
The party, presented by #clubREVOLVE and 1Oak, was held this past Saturday, July 15, 2017, and Disick reportedly arrived at the party with the woman, who's reported to be Emma Blanchard, in the same SUV around midnight.
A witness from the #REVOLVEintheHamptons party told Us Weekly, "They were completely making out openly, major high school-style makeout. At one point, they slipped into a room behind a curtain to get more privacy."
Disick and Blanchard reportedly left the party together around 3 a.m., walking hand-in-hand. Blanchard is a contributor at V magazine.
Kourtney Kardashian wasn't at the party (no surprise there), and the source told Us Weekly, "No one heard him mention anything about Kourtney."
Blanchard (right) spent most of the night with her pal, model Maia Cotton (left).
Though no one caught pictures of Disick and Blanchard together, eyewitnesses say the two spent a lot of time together throughout the night.
You can see Disick in the background of the above photo.
The party looked pretty insane overall, complete with a ball pit, because obviously.
Look at the look on this guy's face. He's in heaven. That's the look of pure joy.
Based on Maia Cotton's social media posts, it looks like Blanchard spent a majority of the weekend with her.
The two posted lots of pics and videos on their Instagrams, though Blanchard's account is private.
By the looks of this party, it seems like the Scott Disick and Bella Thorne reality show might not be happening... ? (Please let this mean it's not happening. Please make it stop.)
Just last week, it was reported that Disick had written up the synopsis of a new reality show starring him and Bella Thorne. The show would be about them going to clubs and checking out music artists together, which sounds boring and pointless, but that's reality TV for you!
At this point, I don't even know if Disick and Thorne are together or if everything in the world is made up.