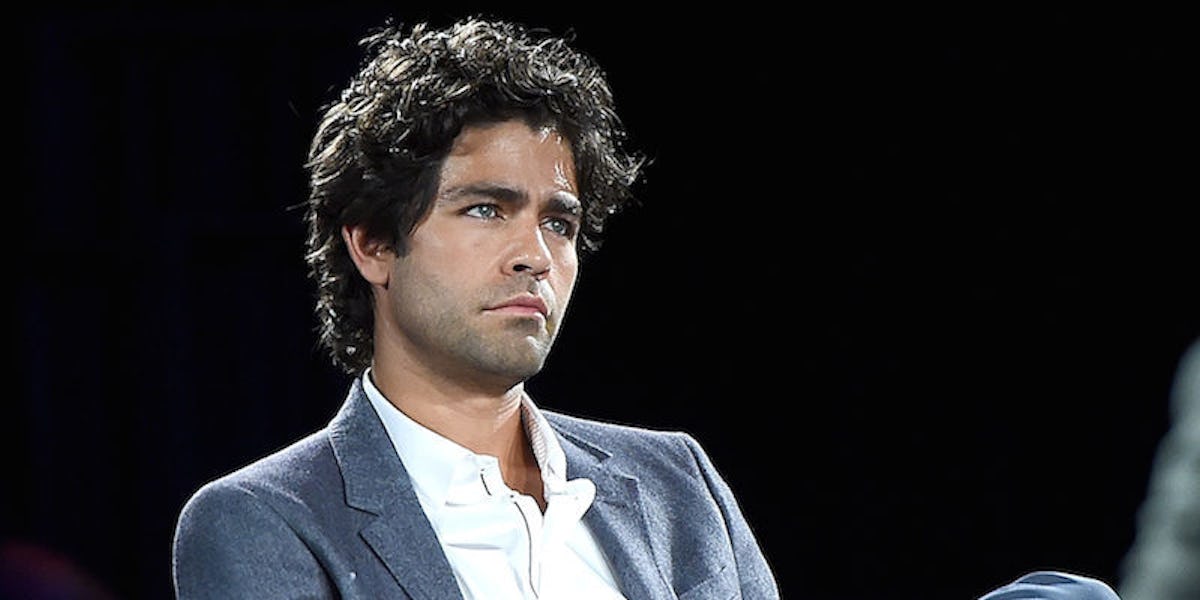 'Entourage' Star Adrian Grenier Criticized For Controversial 9/11 Post
Getty Images
Adrian Grenier's adorable chin dimple could not save him from backlash when he posted a photo on his Instagram on the recent anniversary of 9/11 that featured the silhouette of the twin towers and a controversial caption.
The text on the image apparently read,
R.I.P. the 2,996 Americans who died in 9/11. R.I.P. the 1,455,590 innocent Iraqis who died during the US invasion for something they didn't do.
Fans were insulted by the "Entourage" actor's content and timing and encouraged him to lay off the commentary and respect the families of those unable to make it out of the World Trade Center towers alive 14 years ago.
Tweets attacked Grenier's current behavior and warned of future repercussions.
Grenier deleted the post from Instagram and was swiftly criticized for his delayed display of reverence.
The offending Instagram was not the actor's only post in memoriam; he soon posted several other tributes.
While the outspoken star's post will likely be forgotten by the next anniversary of the national tragedy, he may consider timing his opinions differently in the future to avoid a similar wave of criticism.
Citations: Twitter backlash for Entourage star Adrian Grenier over his 9/11 tribute to Iraq's war dead - as users brand it 'classless' and a 'slap in the face' to terror victims (Daily Mail)